1-110-0869 Experimental Apparatus for Dynamics JSN-KA (With Starter & Speed Sensor)
1-110-0869 Experimental Apparatus for Dynamics JSN-NA (With Starter & Speed Sensor)
Drop the attached test sphere from above the slope and hit the piece of wood.
It is possible to estimate the kinetic energy of the experimental ball from the movement distance of the collided wooden piece.
The artificial error can be reduced as compared with the operation in which a starter capable of dropping the test ball by raising the gate is mounted and dropped directly by hand.
Support plates are attached to the slope rails so as to reduce distortion, and more accurate experiments can be carried out.
The struts have hooks every 5 cm, and by hooking the rails there, the height of the rails can be easily changed.
Three experimental spheres of the same diameter and different masses are included to compare differences in kinetic energy with mass.
This apparatus is equipped with a speed sensor, and it is possible to measure the speed of the experimental sphere before collision.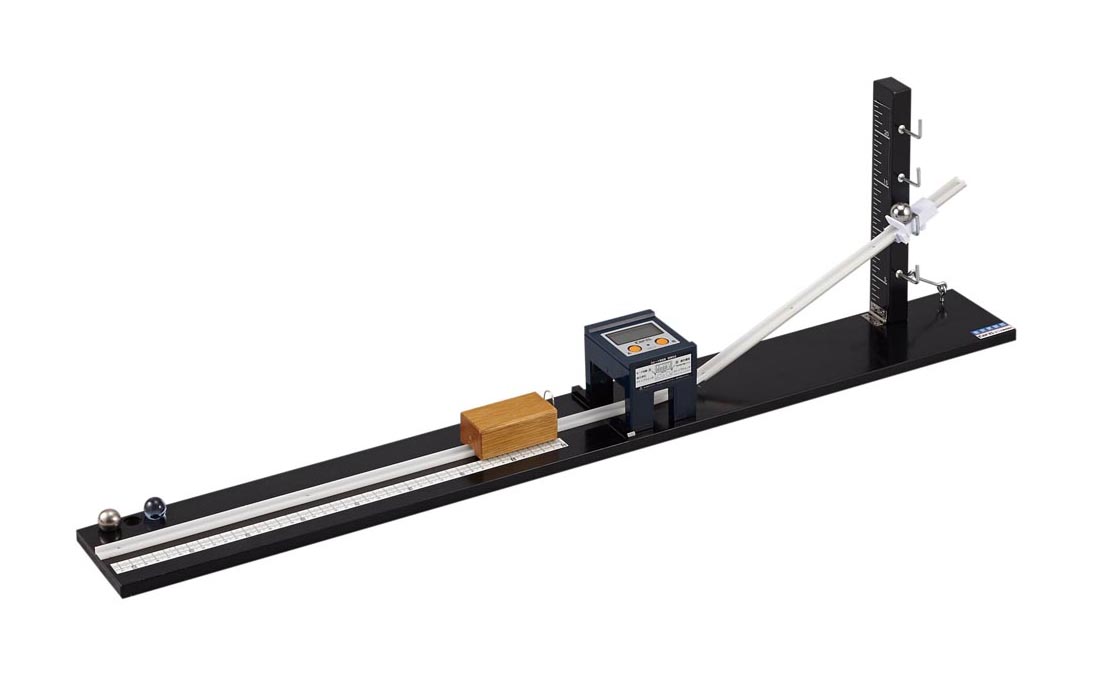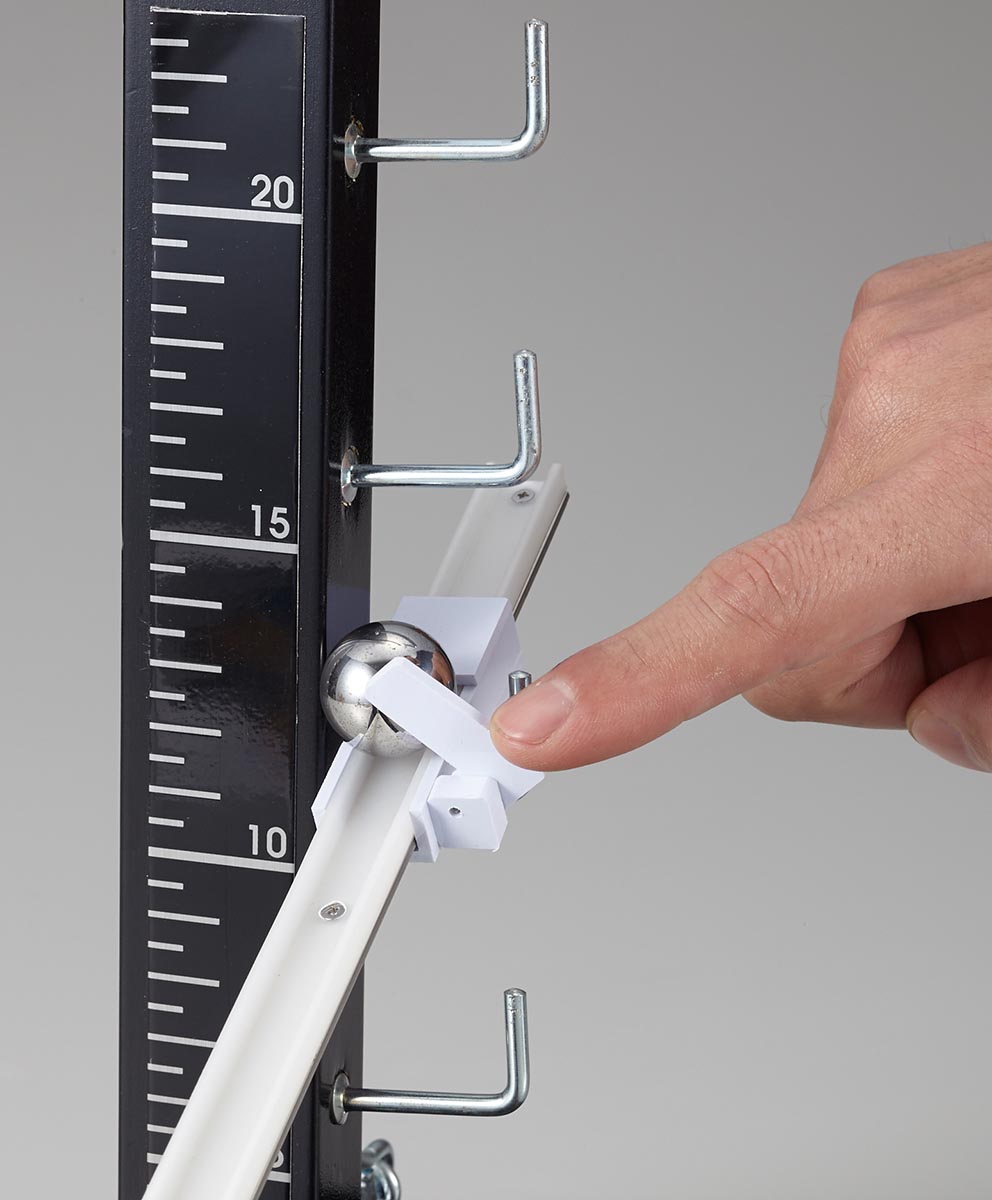 | | |
| --- | --- |
| Ball | 20mmφ diam. / Titanium, Iron, Glass 1pce each |
| Scale | For Slope 0~20cm hook is attached ever 5cm / For Collision 0~42cm 1mm Scale |
| Rail | Concave / Flexible plastic with support rod / 90cm |
| Starter | Flip up type gate |
| Size | 900x100x250mm (During Experiment) / Height 30mm when storage |
| Accessories | Wooden block for collision concave / U type Metal fitting x 2pcs / Starter / Speed sensor |