1-110-0899 Experimental Apparatus for Dynamics JSH-KA (With Speed Sensor KA-N)
1-110-0899 Experimental Apparatus for Dynamics JSH-KA (With Speed Sensor KA-N)
This is one slope/horizontal collision experiment!
This collision laboratory is capable of performing both potential energy experiments and kinetic energy experiments.
Drop the attached test ball from the slope or launch it from the launcher and hit the piece of wood. The dynamic energy of the experimental sphere can be inferred from the travel distance of the struck wood pieces.
For potential energy experiments, a starter that can drop the test ball by raising the gate can reduce artifacts. The launch speed of the launcher can be switched to three levels, and proportional experiments can be performed with a constant speed.
Potential energy experiment : The movement distance of wooden pieces after collision was compared by changing the height at which the ball was dropped.
Kinetic energy experiment : The launcher is used to change the launch speed of the ball and to compare the travel distance of the wooden pieces after a collision.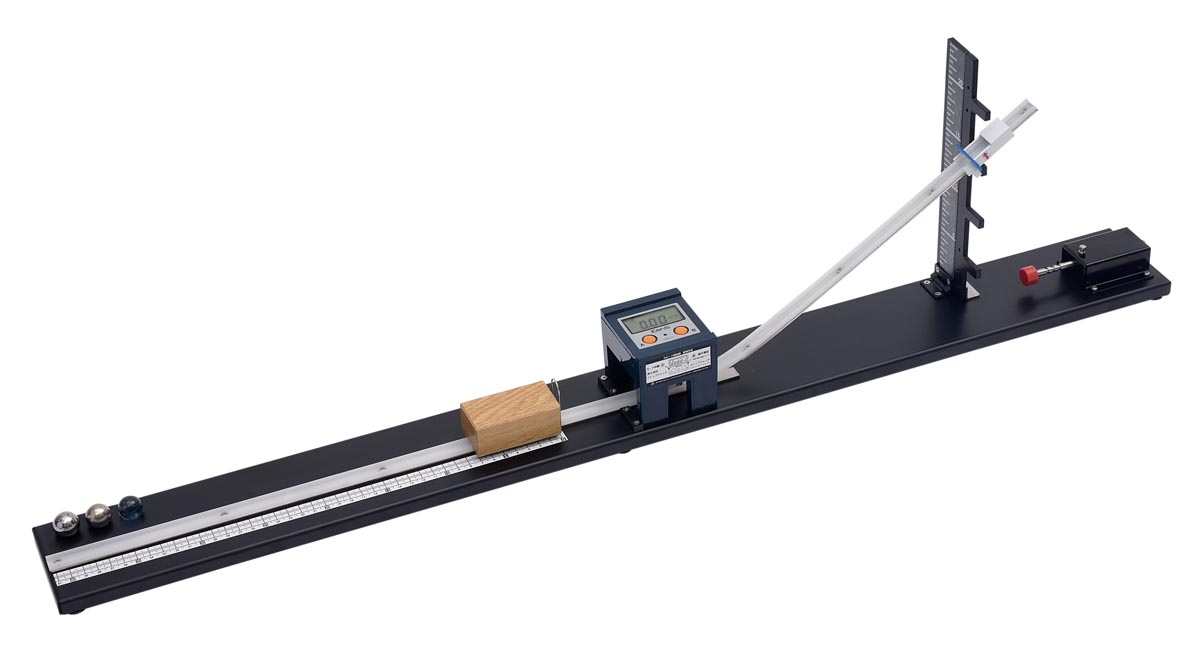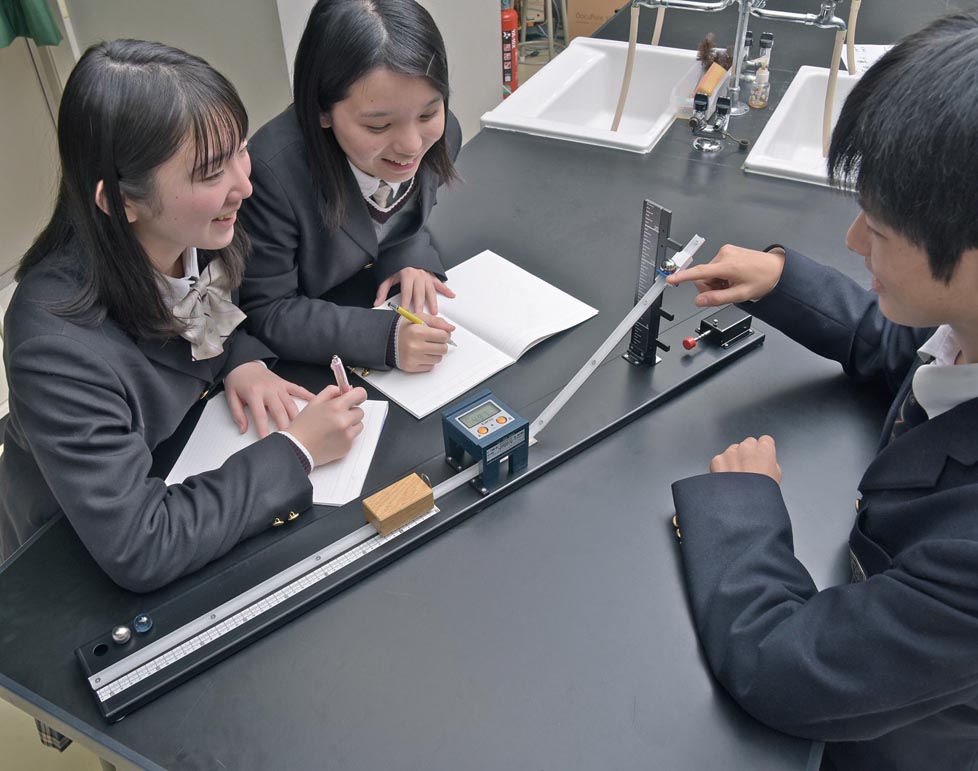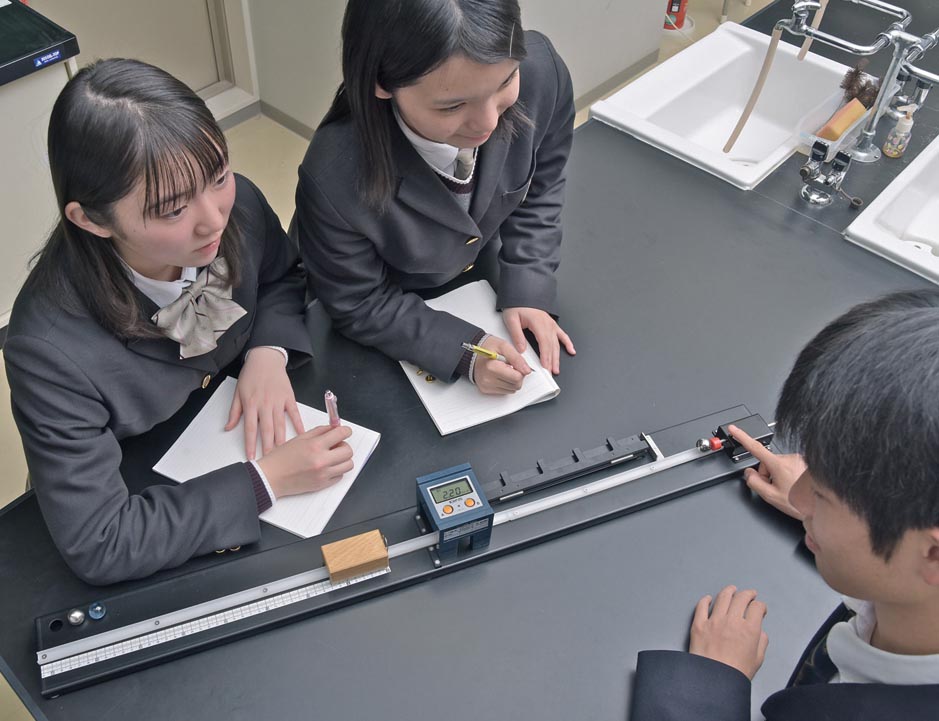 | | |
| --- | --- |
| Experimente Balls | 20mmφ diameter / Iron 36g  Titanium 19g  Glass 9.5g  each 1pce |
| Scale | For Slope : 0~20cm, Hook attaches every 5cm / For Collision : 0~55cm 1mm scale |
| Rail | Concave, Soft plastic (with supported plate) 90cm |
| Launcher | Launch speed : 3 steps  / with Adjustment launch speed function |
| Size | 980x100x255cm (During experiment) / 980x100x45mm (During storage) |
| Accessories | Wooden piece for concave for collision / U-shaped metal fittings / Starter / Clamp for fixing / Speed sensor |