1-110-0151 Pulley Experiment Apparatus KGO
1-110-0151 Pulley Experiment Apparatus KGO
Dynamic pulley experiments are possible !
A large pulley with a load bearing capacity of 250 kg and buckets for weights and weights are set, and dynamic work you can experiment.
As you increase the number of pulleys to two, you can see that the force to hang the weight is 1/2 and 1/4.
By using the attached hanging bracket, it is possible to hang a large pulley on a pipe of 38 mmφ or less for the experiment.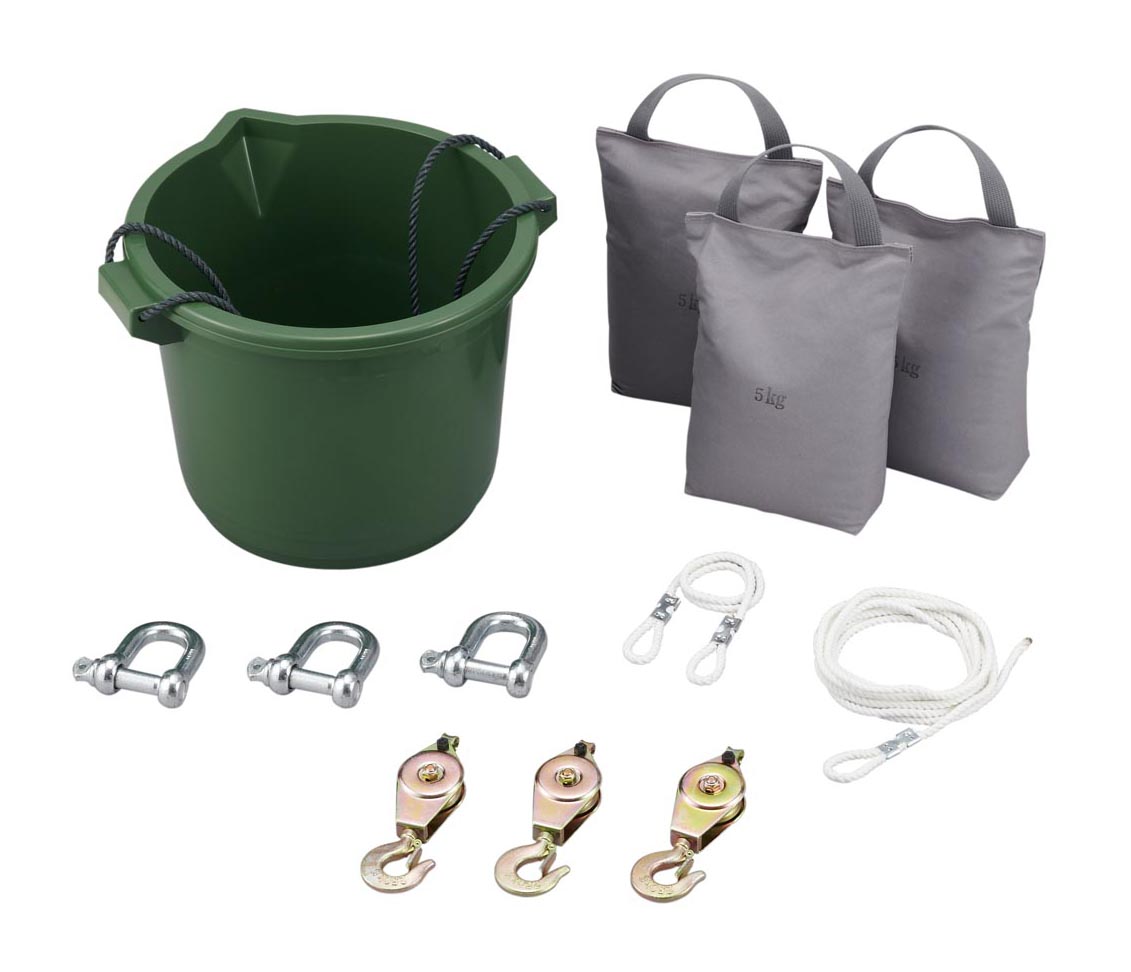 Descriptions
Pulley : Withstand load (250kg) / 58x35x138mm 3pcs
Safety Weights : 5kg Sand bag 3pcs
Hanging bracket :  mounting arrangement(under 38mm)
Accessories : Rope (4m / 1m) Bucket