1-110-0177 Pendulum Experiment Kit NSF
1-110-0177 Pendulum Experiment Kit NSF
Smooth slide type with simple thread adjustment
The length of the pendulum thread can be smoothly changed from 15 cm to 1 m by simply sliding the pulley attached to the strut.
The yarn supporting the weight is only one, and it is possible to test a single pendulum which is similar to the test of textbooks.
The angle plate is the same scale as the elementary school textbook up to 30 degrees right and left.
The angle plate is blue and the pendulum thread (white) can be clearly read.
The center of the weight contains a line, making it easy to measure the pendulum length.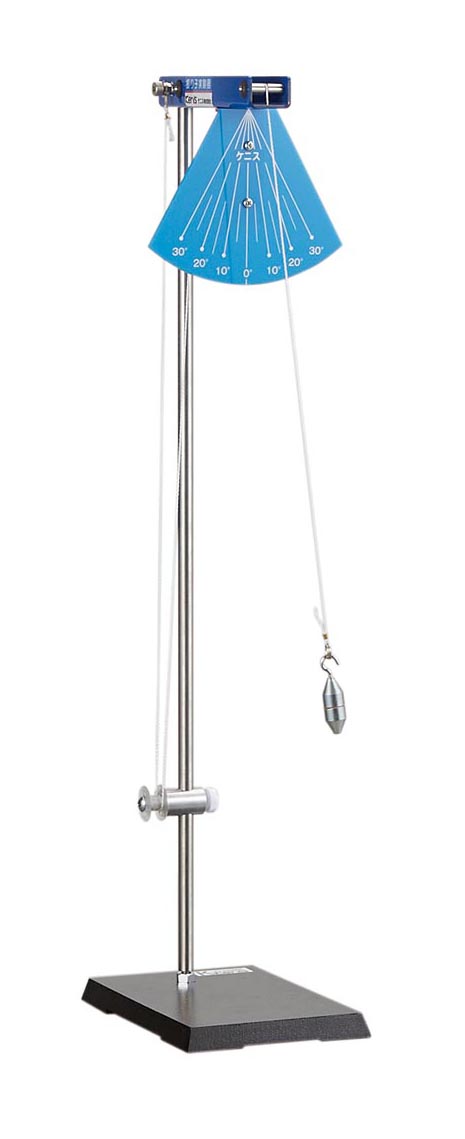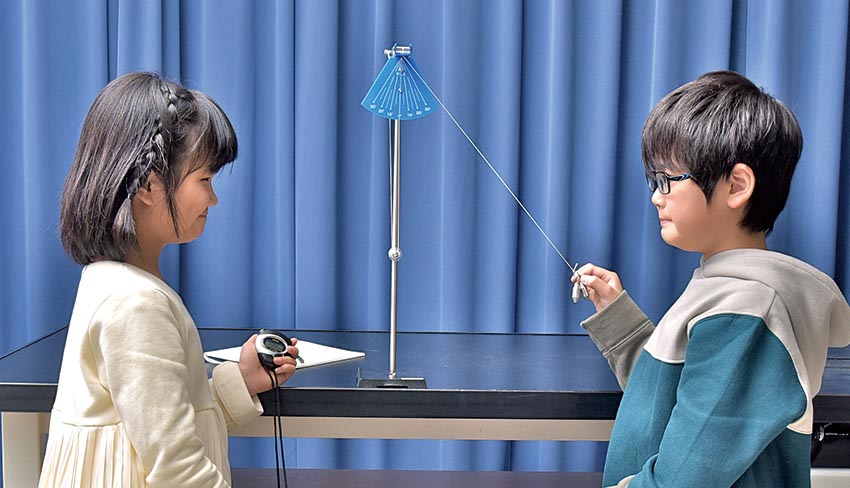 Descriptions
Weights : Metal (With center line / With hook) / 20g x 3pcs
Pendulum : Length(10cm~1.2m) / Slide adjustable / V-shaped String
Pole : 12φ x 800mm (400mm x 2pcs jointed)
Angle Plate : 30 degrees – 0 – 30 degrees / 5degrees scale /  Radius 115mm / Plastic
Base : Zinc die casting / 252 x 244 x 39.5mm / 1.7kg