1-110-0350 Hook's Law Apparatus BDE
1-110-0350 Hook's Law Apparatus BDE
Elongation and contraction of the spring !
A spring stand that experimentally observes the difference in spring elongation when a weight is added and the difference in elongation due to the strength of the spring.
When using up to 50g (10g × 5 pieces) of weight, it is possible to perform the experiment with the main unit extended.
The body can be easily extended and contracted by simply loosening and sliding the screw.
Since there are two hooks, it is possible to perform a comparative experiment by arranging two springs.
Spring test indicators (4g) are included to reduce experimental errors due to spring initial tension.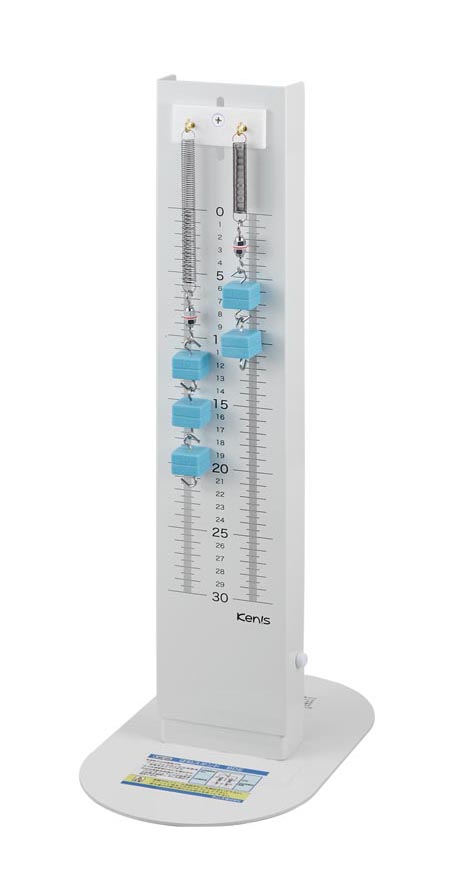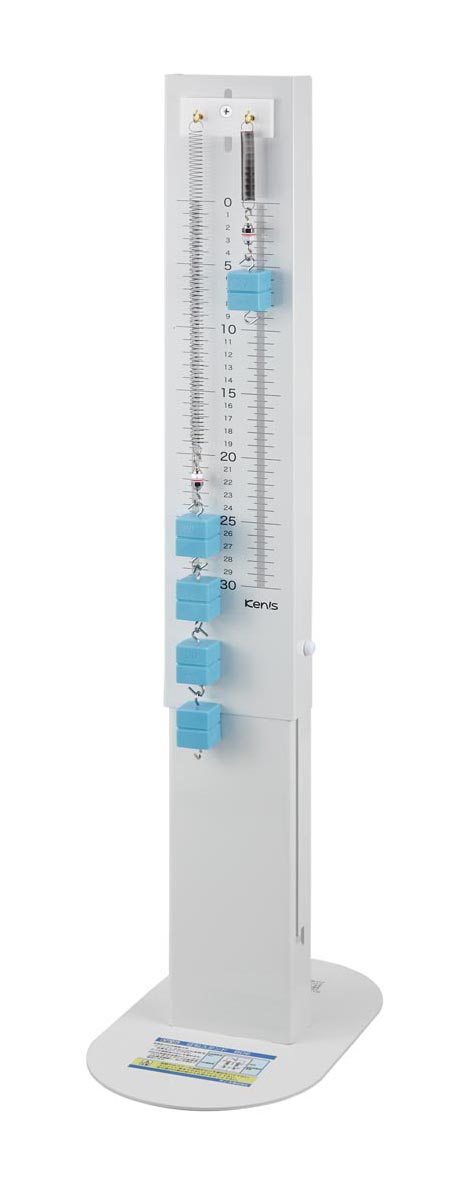 Descriptions
Springs : Maximum load for 150g (S150) / Maximum load for 200g (S200)   2pcs each
Weight : 10g x 5pcs / 20g x 5pcs
Size : Ordinal 170 x 285 x 520mm /  Strech 180 x 295 x 750mm / About 5kg
Materials : Scale board (Aluminum) / Base (Stainless Steel)
Accessories : Spring indicator x 2pcs