1-112-0380 Obsesrvation Apparatus for Pressure TK
1-112-0380 Obsesrvation Apparatus for Pressure TK
Due to the way the sponge is recessed varies with the area of the pressure plate, students can learn that different areas of the same force change the force that works.
A pressure plate with a simple area calculation is provided.
Color plates are used for the pressure plates to make it easier to see how the pressure plates sink.
The sponge uses a flexible sponge that shows a marked difference in the degree of indentation due to pressure.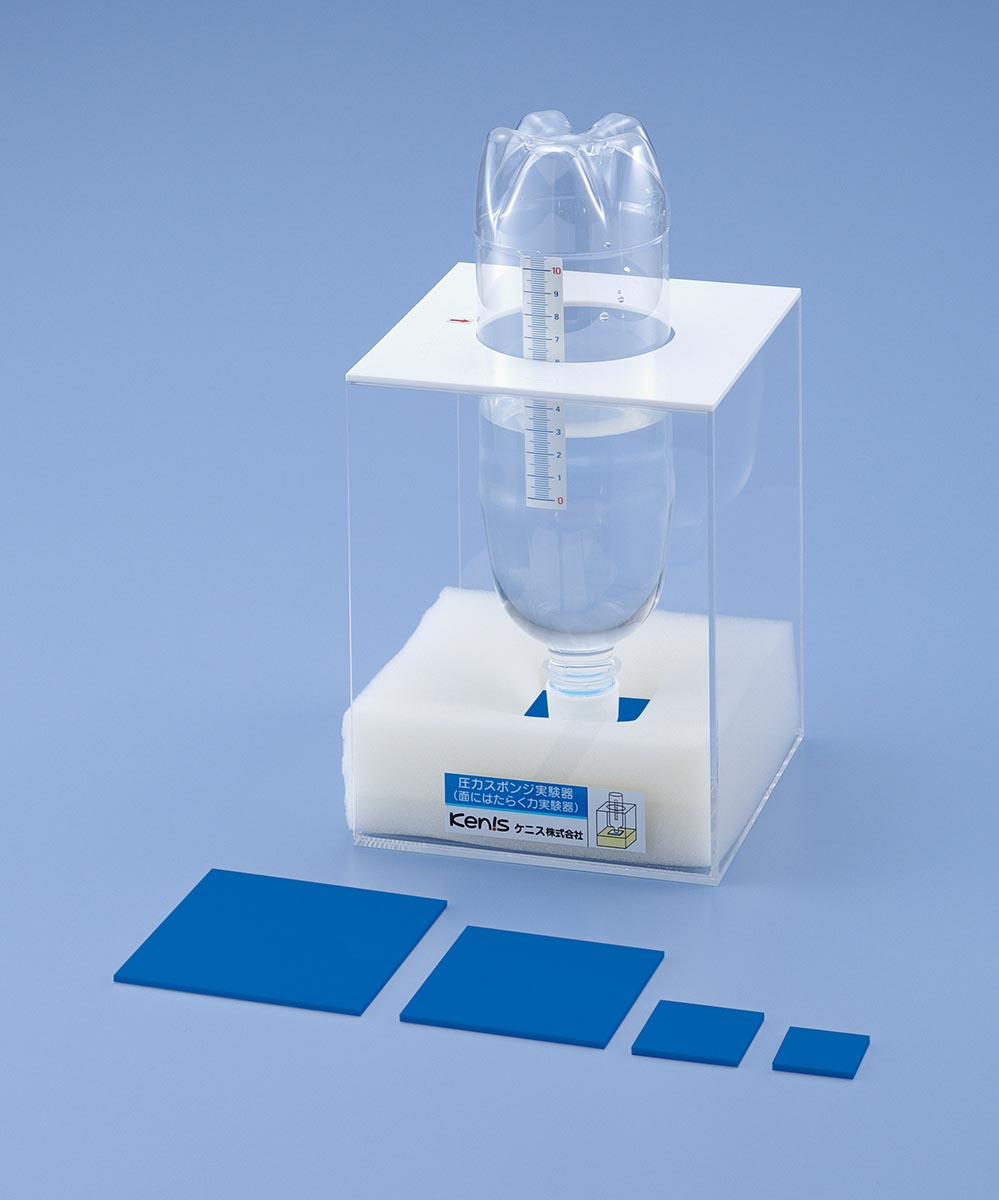 | | |
| --- | --- |
| Sponge | 15x15x5cm / For flexible pressure experiment |
| Main Tank | Approx. 16x16x21cm / Acrylic |
| Accessories | Pressure plate 5pcs (9㎠ / 16㎠ / 25㎠ / 64㎠ / 100㎠ ) /  1L Plastic bottle with scale |