1-115-0362 Mirror for Reflexion Experiment KHJ
1-115-0362 Intercepting Experiment Mirror Kit KHJ
Tighten the screw of the intercepting mirror and use it as a usual mirror. Then loosen the shut-off screws and raise and lower the mirror like a shut-off machine to see why the object reflected on the mirror appears to be behind the mirror.
dollhouse kit which can make students questionable is attached.
It is possible to induce students to learn deeply by doubting why they were deceived, finding problems, conducting model experiments, and solving the problems.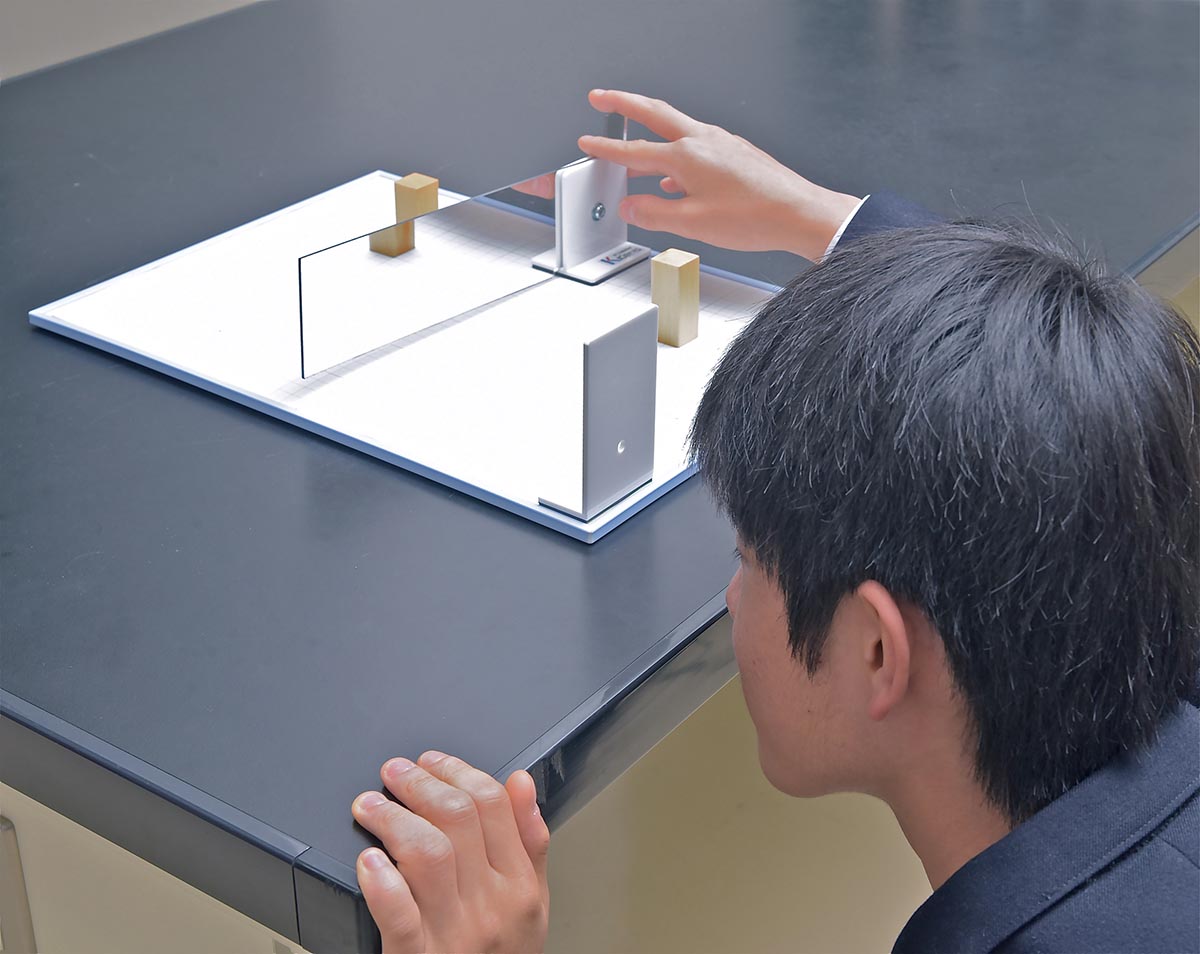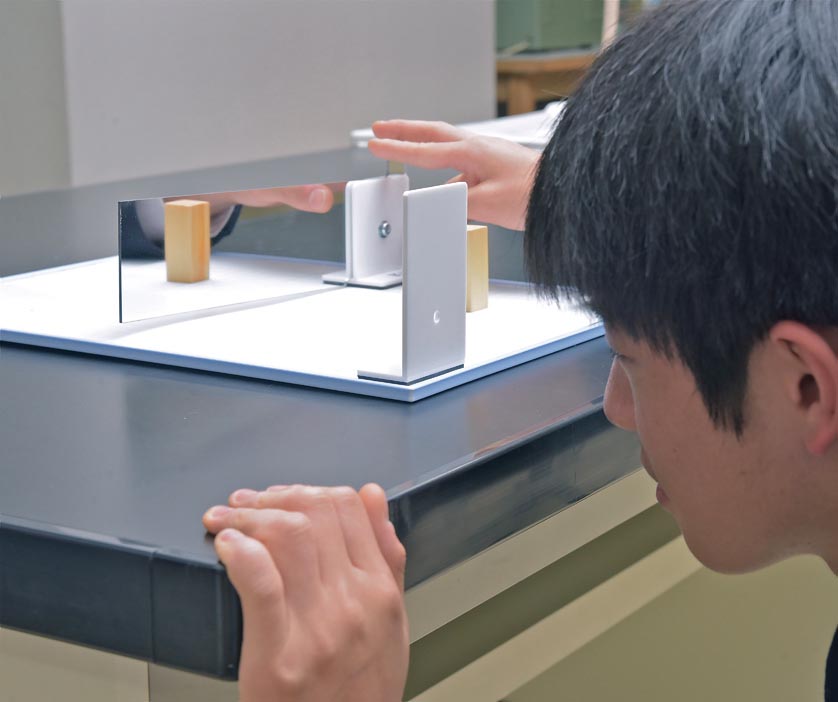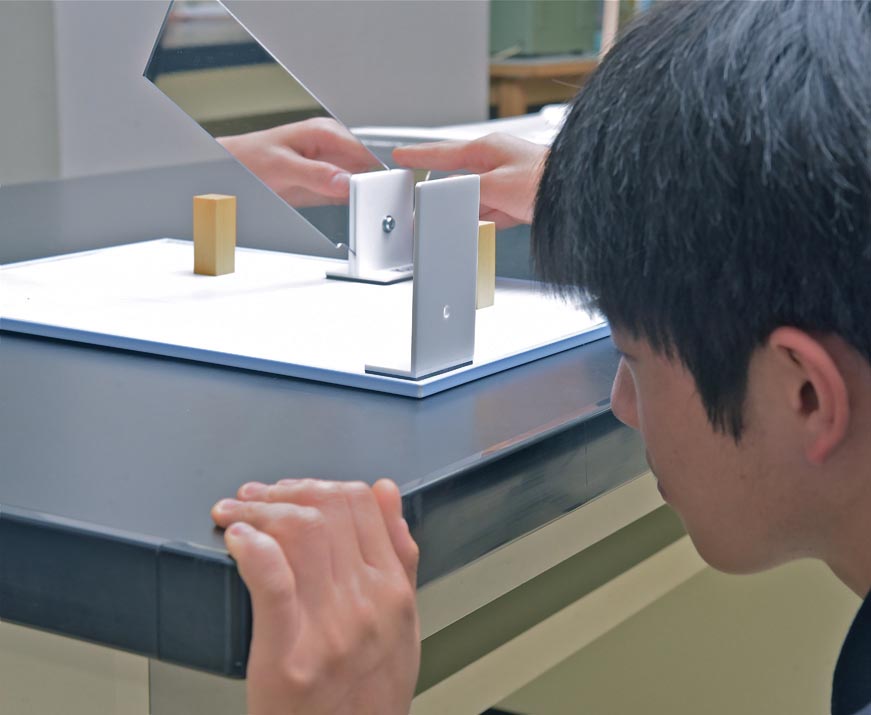 | | |
| --- | --- |
| Mirror | Mirror size : 28×9.5cm / With base for peep hole |
| White Board | A3 size |
| Accessories | Objective(2x2x5cm) x 2pcs / Sticker x 2pcs / Marker for white board / Doll house kit (Cutting board 5pcs / pattern paper) |