1-115-0730 Spectroscope Kit MJ (8pcs Set)
1-115-0730 Spectroscope Kit MJ (8pcs Set)
This is a kit for box-type spectrometers.
This is a simple assembly in which the diffraction grating sheet is simply folded along the developed drawing.
Sheets have been cut out without the need for scissors.
Looking through the main unit and looking at the light, you can observe the spectrum of the spectra of the spectrally clean light.
Scales are provided inside the unit, so you can easily calculate the wavelength by reading the position where the spectrum is visible and substituting the value into the expression.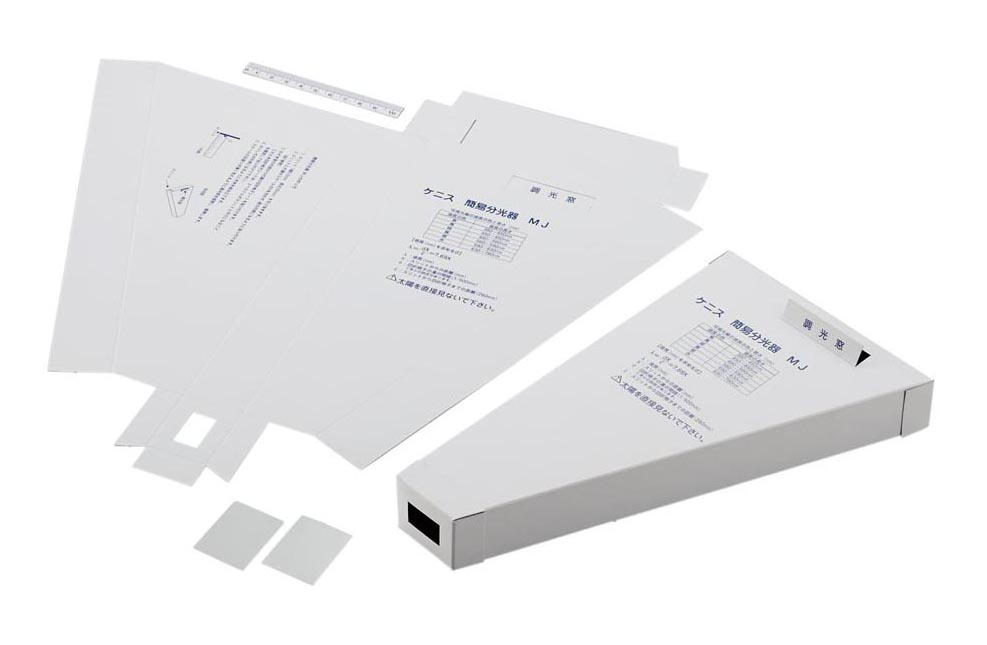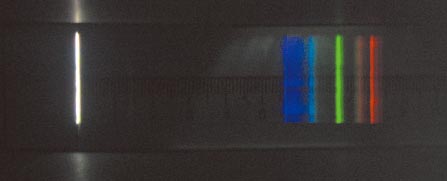 Set Descriptions
Main parts of spectroscope (self-building type) x 8pcs (Built-up size : 150x260x35mm)

Diffraction grating sheet x 8pcs (Replica 500 / transparent type / size : 35x25mm)