1-115-0770 Lens Array D-45T
1-115-0770 Lens Array D-45T
Multiple lenses are on a single sheet and you can see a wonderful image.
Students can learn the size and position of the image created by the convex and concave lens vary with the distance between the object and the lens.
Separating the lenses in the compartments can also be used for manufacturing using the properties of light, such as box cameras and telescopes.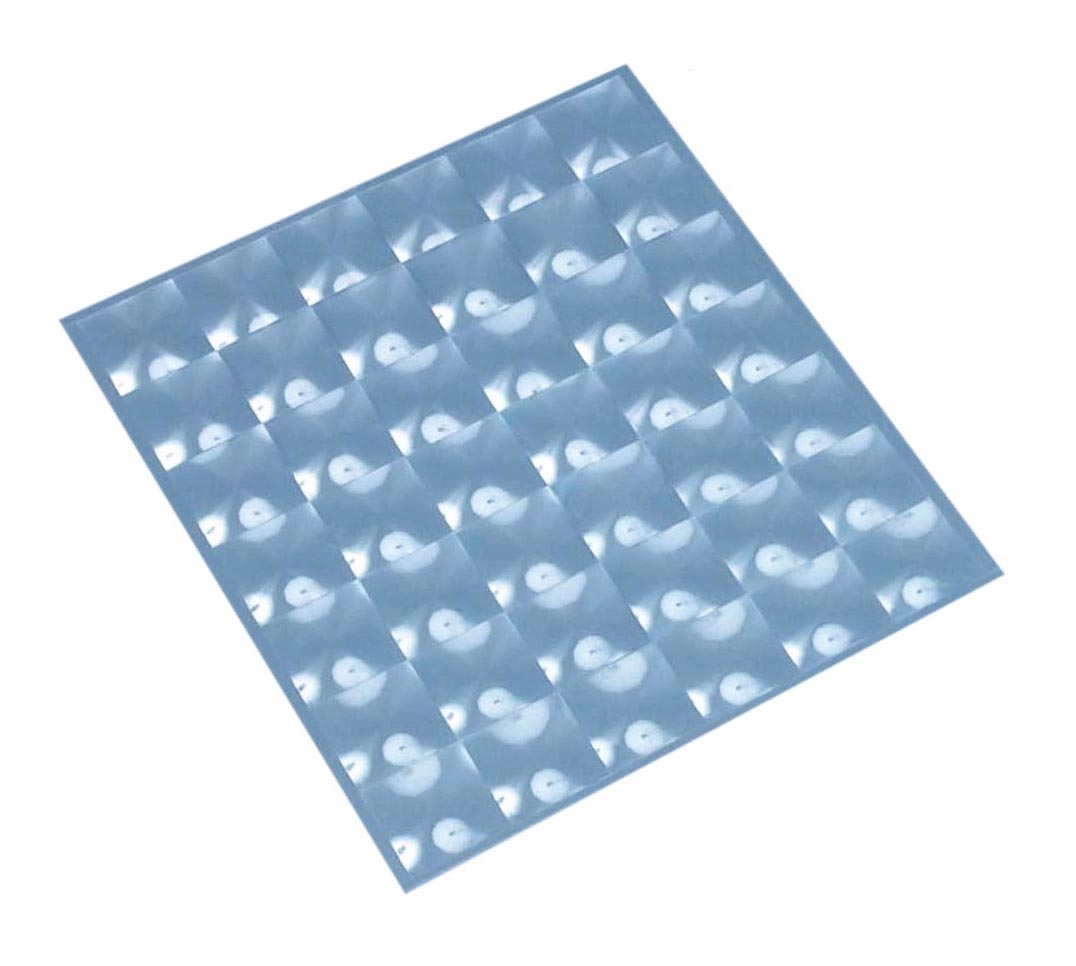 | | |
| --- | --- |
| Focal Length | Approx. 80mm |
| Magnification | Approx. 3 X |
| Lens | 45mm salient angle |
| Number of Section | 42 |
| Thickness | 0.3mm |