1-117-0190 Monochord MN-3B
1-117-0190 Monochord MN-3B
The vibrations of the strings are clearly visible !
An experimental instrument with the same structure as a stringed instrument in which a string is stretched over the resonance wooden box so that a sound is emitted.
The two strings can be tightened separately, and the pitch and loudness of the sound vary depending on the width and tension of the strings.
Since the base plate is black, the vibration of the string (white) can be clearly seen.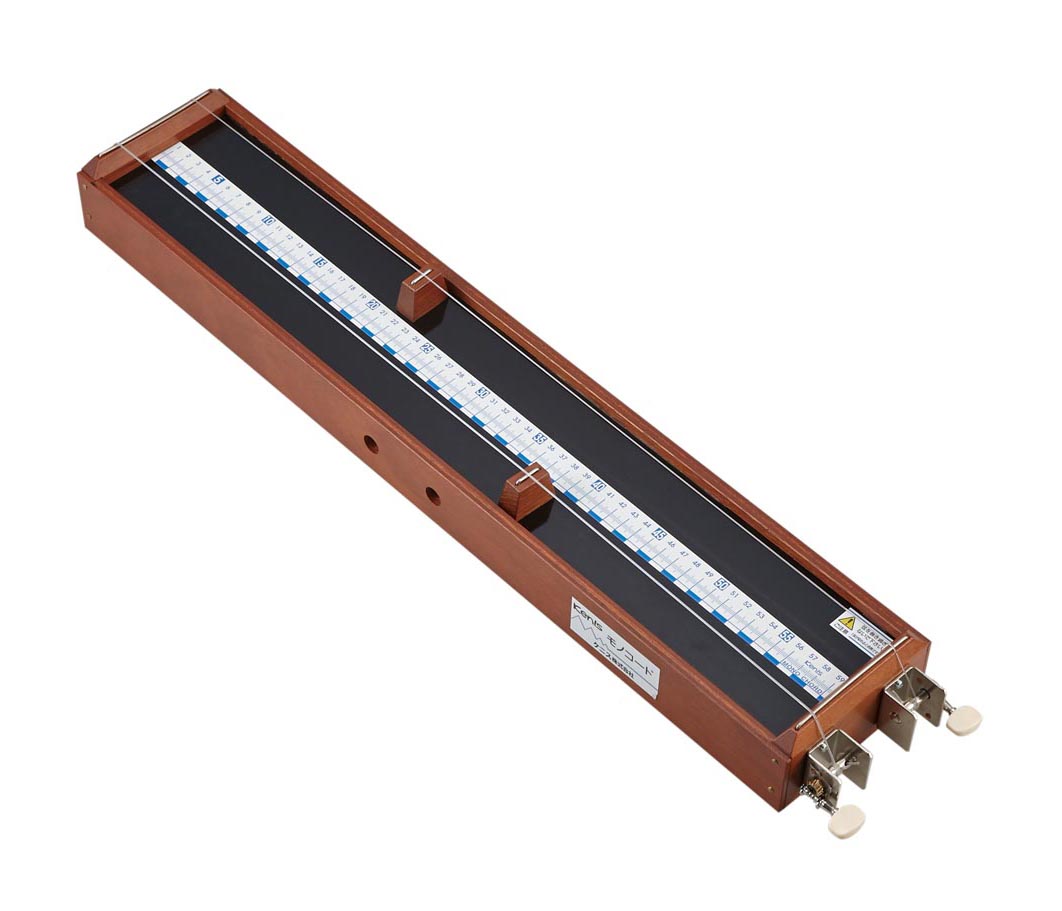 Descriptions
String : White / Nylon / Wire diam. 0.8mmφ & 1.25mmφ 1pce each / Fastener
Resonance box : Black base plate / Vibration distance 60cm / Width 12cm / With mm sclae
Size : 675x120x65mm
Accessories : Koto bridge 2pcs / Replacement nylon string 1pce each