1-117-0325 Thunder Tube SKZ
1-117-0325 Thunder Tube SKZ
This is a tool kit that can be easily manufactured by attaching it with the attached bond. (Sample is attached)
When completed, a powerful lightning strike can be reproduced.
With a simple structure, a slight vibration of the spring is transmitted to the hard paper and can be confirmed to be amplified by the paper tube.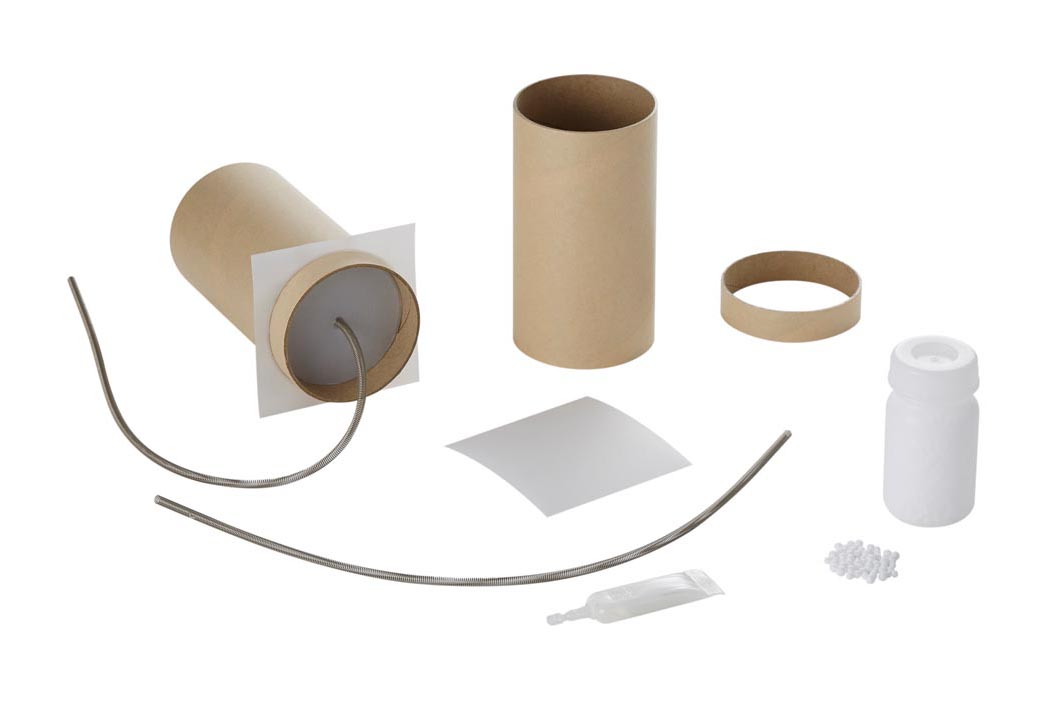 | | |
| --- | --- |
| Paper Tube | Long tube (84φx150mm) / Short tube (84φx20mm) : each 9pcs |
| Hard Paper | Hard Square Type 100x100mm : 9 pcs |
| String | Stainless Steel 5φx450mm : 9pcs |
| Accessories | Sample : 1pce / Wood glue 50g : 2pcs / Foaming balls for confirming vibration |