1-117-0355 String Telephone Kit IDO (6 kits)
1-117-0355 String Telephone Kit IDO (6 kits)
This is an experiment set that allows easy thread telephone experiments by simply tying a thread to a bamboo strip and passing it through a hole in the main body.
Kite thread and enameled wire are included as materials for transmitting sound, and can be tested by changing the materials and lengths.
The body is large tube, which makes it sound better than a paper cup, so you can check the transmitted sound by more than one person.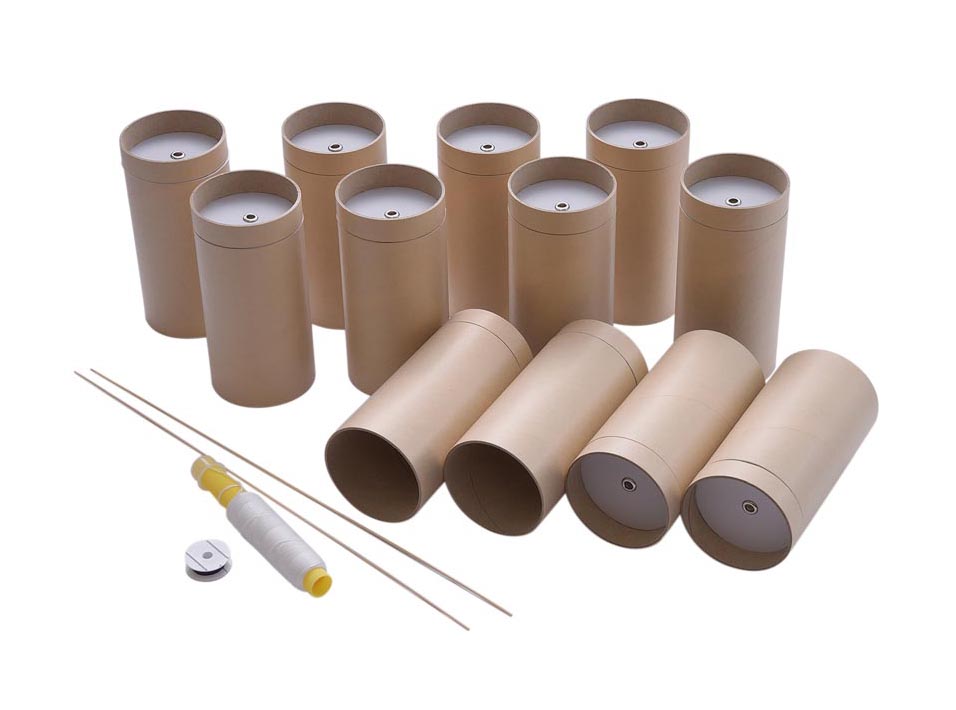 | | | |
| --- | --- | --- |
| Components | Descriptions | Qty |
| Main Tube | 84φ x 170mm (hole for string : 7mmφ) 2pcs / set | 6 sets |
| Bamboo Strip | 1.8φ x 450mm | 2pcs |
| Kite Thread | Thickness : 1.0mm / Length : approx. 70m | 1 roll |
| Enameled Wire | Thickness : 0.35mmφ / Length : 14mm | 1 roll |