1-120-0486 Electricity Smart Kit PDH-A (with Hand Generator & Motor)
1-120-0486 Electricity Smart Kit PDH-A (with Hand Generator & Motor)
1) Students can learn the efficient use of energy using programming.
2) Power can be stored in the capacitor using a hand-driven generator, and the lighting of the bean bulb and LED can be controlled using a sensor.
3) Changes in electricity storage and consumption can be checked with a meter.
4) With strong and weak output functions that can confirm the effective use of energy.
5) Programming on a personal computer can be created with a sense of documentation, and can be set immediately without having to practice how to operate.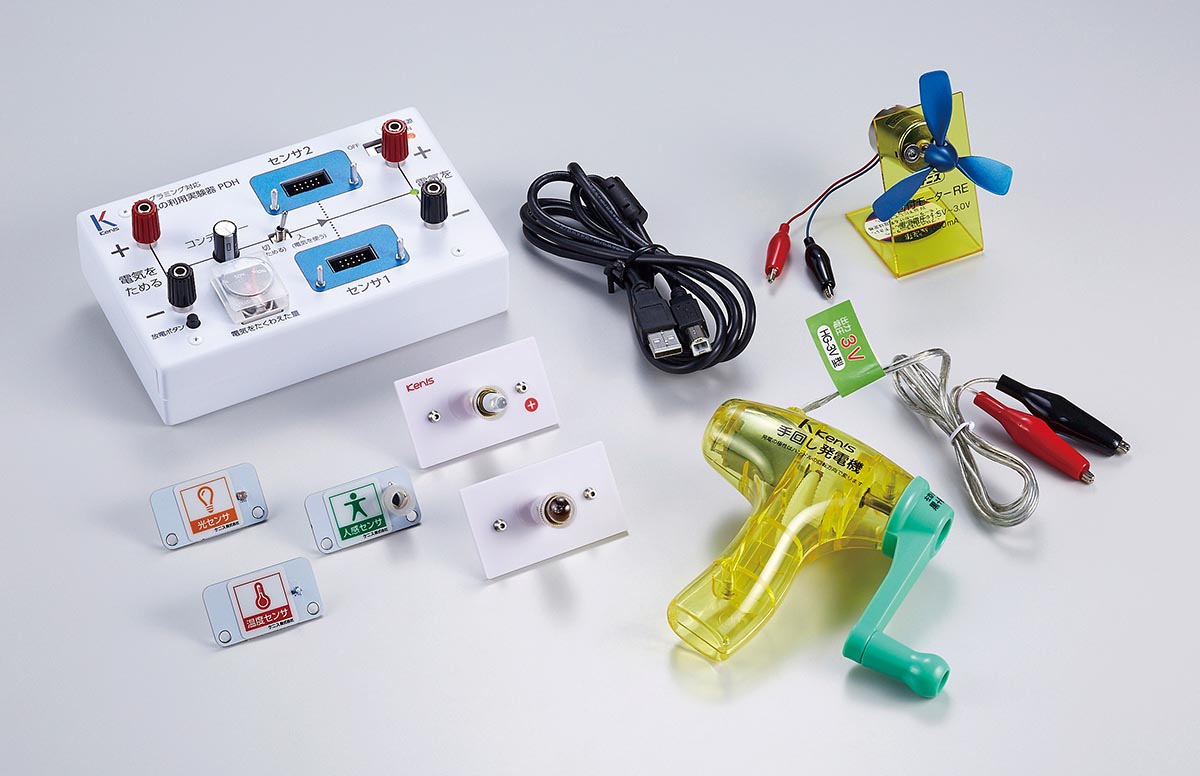 Experiment for experimental of electric energy using program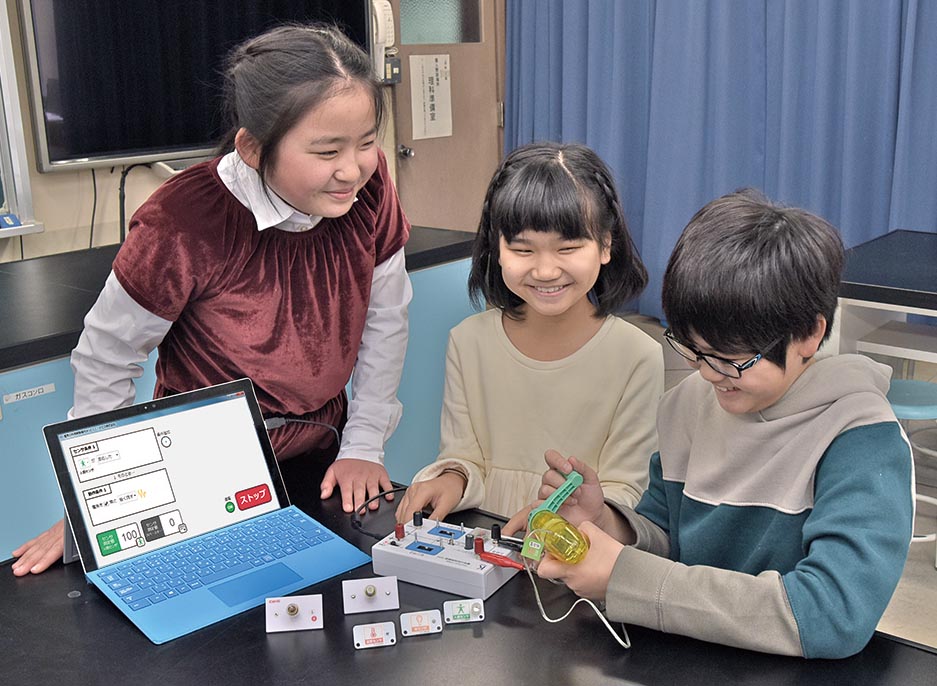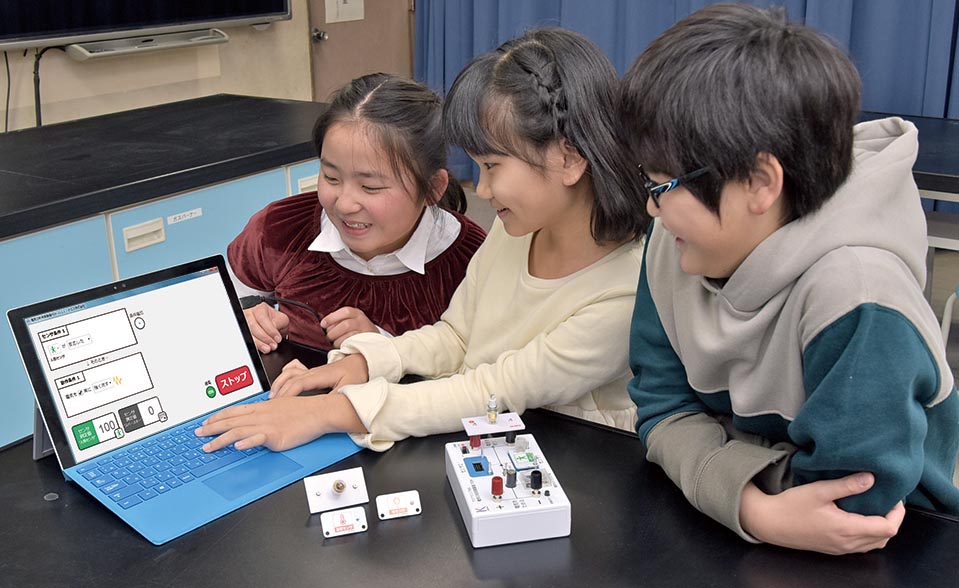 Descriptions
| | |
| --- | --- |
| Sensor | Temperature, Light, Human, Button (when PC keyboard is used) / Auto sensor / maximum 2 sensors are conntected at same time |
| Capacitor | Electric capacity (10F) / Battery capacity meter (0~100%) / Backflow prevention circuit |
| Power Control | 2 steps Current control (Strong / Weak) / Throughought time ~ 60sec. (Continuously) |
| Functions | PC less function |
| Environmental | Available OS : Windows 7 or later / USB connection |
| Power | USB / AA battery x 4pcs (excluded) |
| Size | 150x100x55mm |
| Accessories | Miniature bulb / LED / Software (CD-ROM) / USB cable / Hand Generator (HG-3V) / Motor with propeller (Bagworm clip) |