1-123-0007 Daniel Cell JFD
1-123-0007 Daniel Cell JFD
Transparent type that shows the reaction.
Daniel battery using a cellulose tube for dialysis instead of the sintered cylinder. Since the Daniel battery does not undergo polarization, the electromotive force is maintained for a long time.
The dust mite cell can be reproduced by immersing the electrodes in the left and right cells separated by a semipermeable membrane with copper sulfate and zinc sulfate respectively.
The semi-permeable membrane is secured with an O-ring to facilitate replacement of the membrane.
The same container can also be used to test voltaic cells.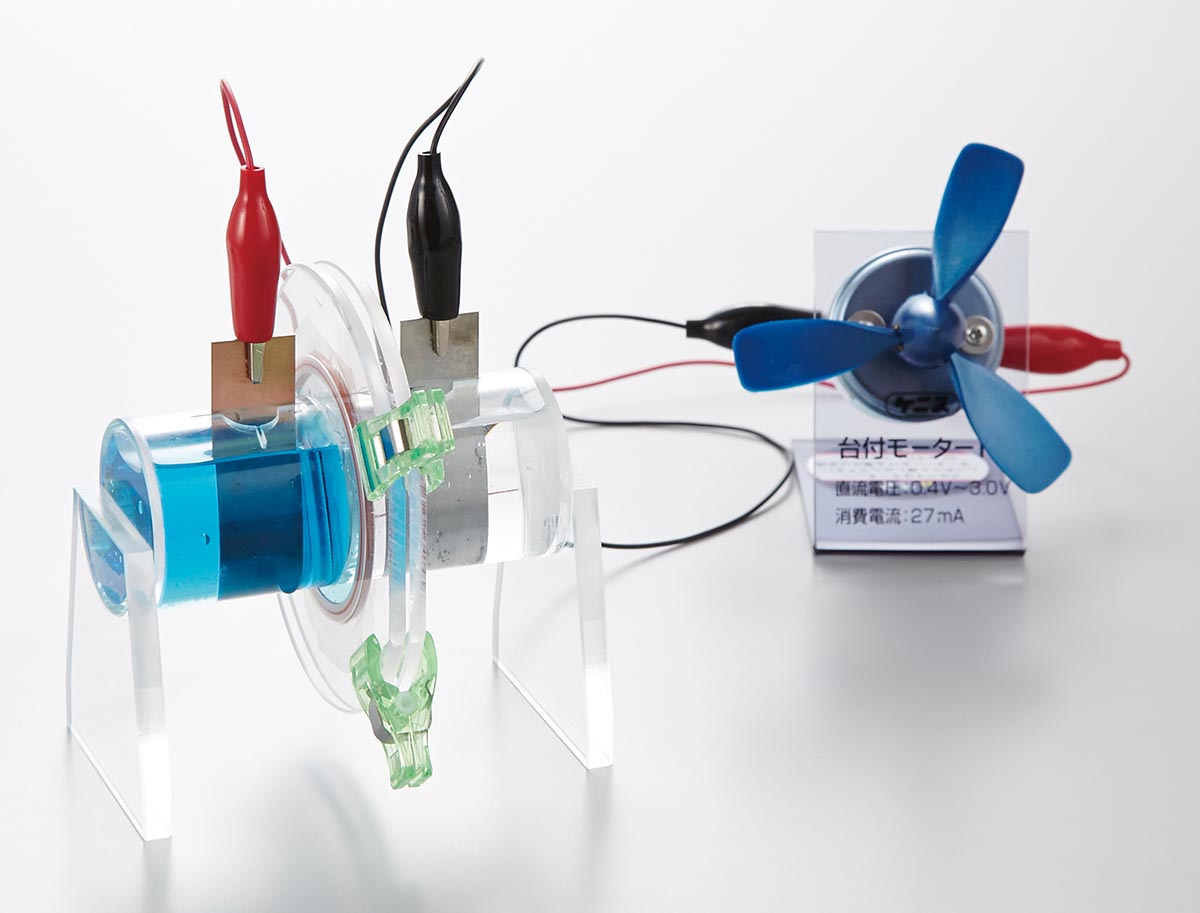 Descriptions
Container : Acrylic / 85x80x90 mm
Electrode : Anode (Copper plate / 15x45mm Thickness 0.05mm x 2pcs) / Cathode (Zinc plate / 15x45mm Thickness 0.05mm x 2pcs)
Amount of reagent : Approx. 25mL each
Accessories : Cellulose tube for dialysis / Lead wire (Red / Black 1pce each) / Motor / Tray