1-123-0535 Microbial Fuel Cell Kit MudWatt
1-123-0535 Microbial Fuel Cell Kit MudWatt
Microorganisms in soil release electrical energy!
This microbial fuel cell Kit is used the natural metabolism of microorganisms in mud to generate electricity
When mud is put in a container, microorganisms digest nutrients such as sugars and release their energy as electricity.
Two modes can be selected: LED mode for checking power generation by LED flashing, and clock mode for checking by watch operation.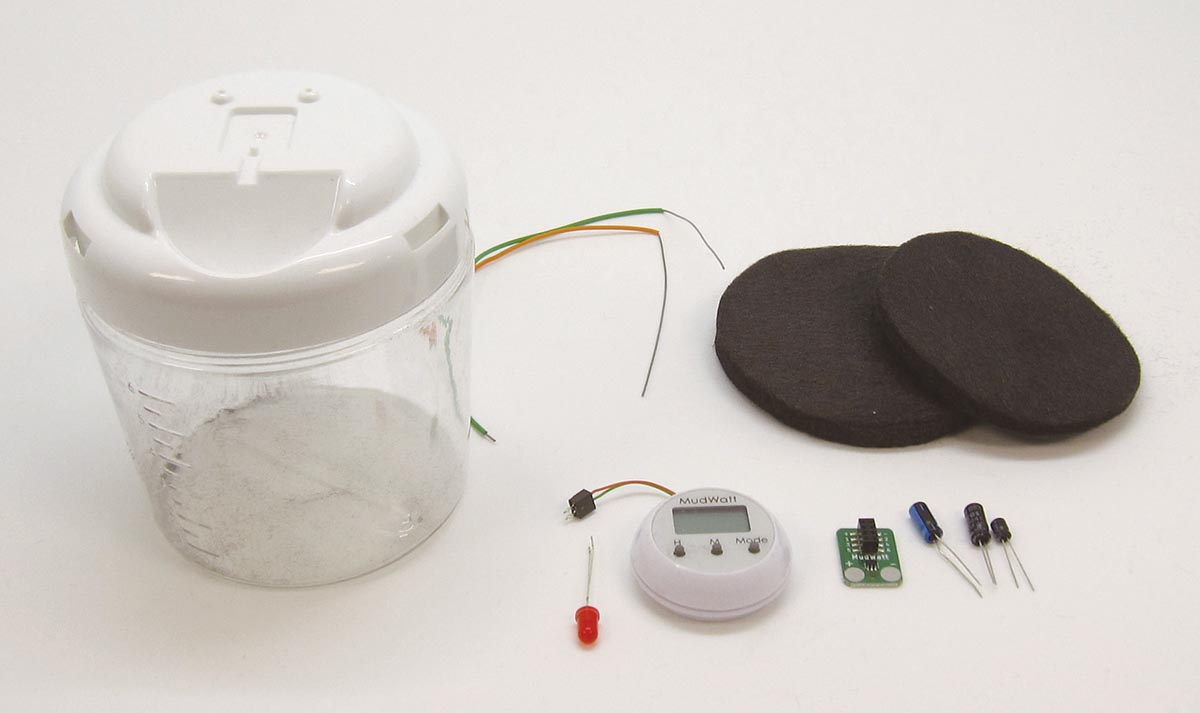 Descriptions
Set : Container / Hacker board / LED Red / Digital watch / Condenser / Cathode electrode / Anode electrode / each 1 pce
Size : About 90φ x 110mm