1-126-0045 Experimental Apparatus for Electolysis DC (Water Use Type)
1-126-0045 Experimental Apparatus for Electolysis DC (Water Use Type)
Experimental equipment that enables safe electrolysis.
An electrode-integrated structure that prevents leakage of chemicals during the experiment enables safe electrolysis of water by simply placing the electrolyte in a container.
The volume of hydrogen and oxygen produced by the chemical reaction by electrolysis of water is determined to be an integer ratio (2:1).
We have adopted a new special stainless steel electrode (marine stainless steel) that is more acid-resistant than the conventional stainless SUS304 electrode. The rust generation can be minimized.
The nature of the generated gas can also be examined.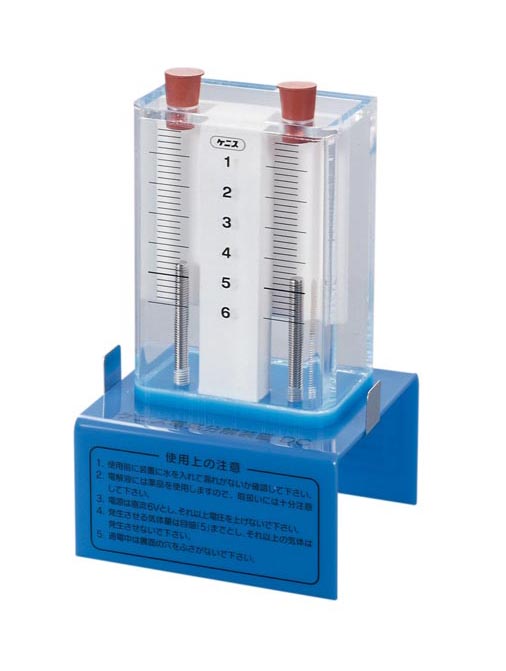 | | |
| --- | --- |
| Electrode | Stainless (5φx50mm) |
| Electrolytic Tank | 70x45x100mm with scale |
| Tank Material | Transparent acrylic resin |
| Size | 90x85x145mm |
| Accessories | Bagworm – Bagworm wire clip x 1 pair / funnel / Red rubber stopper × 2 |