1-126-0210 Plastic Properties 5S
1-126-0210 Plastic Properties 5S
This is a set of five types of resin pieces to examine the properties of typical plastics that are used around us.
This strip is easy to test, and is convenient for comparison such as touching, bending, folding, adhering, floating on water, burning, etc.
Each strip of resin is marked with a stamp of material.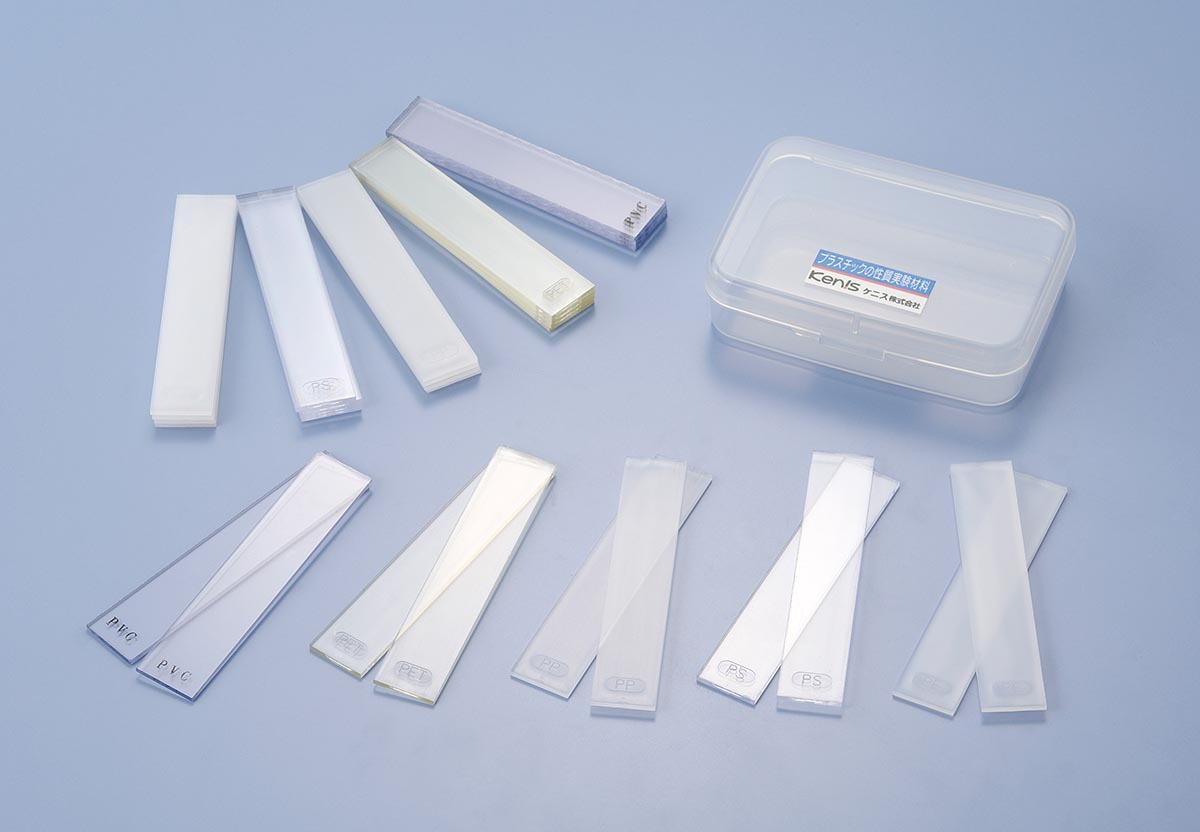 | | |
| --- | --- |
| Materials | PVC / Polyethylene / Polystyrene / Polypropylene / PET |
| Shape | Strip shape / Size : 20x100x2mm / 4cm3 |
| Quantity | 5kinds 6pcs each in a case |