1-126-0515 Gas Generator FG
1-126-0515 Gas Generator FG
Standard experiment in textbooks! Best kit for the generation of oxygen and carbon dioxide.
Gas generators for generate oxygen and carbon dioxide gas in accordance with textbooks.The gas is easily generated by placing the reagent in the flask and dropping the acid or alkali from the activated safety funnel.
※It cannot be used for hydrogen generation experiments.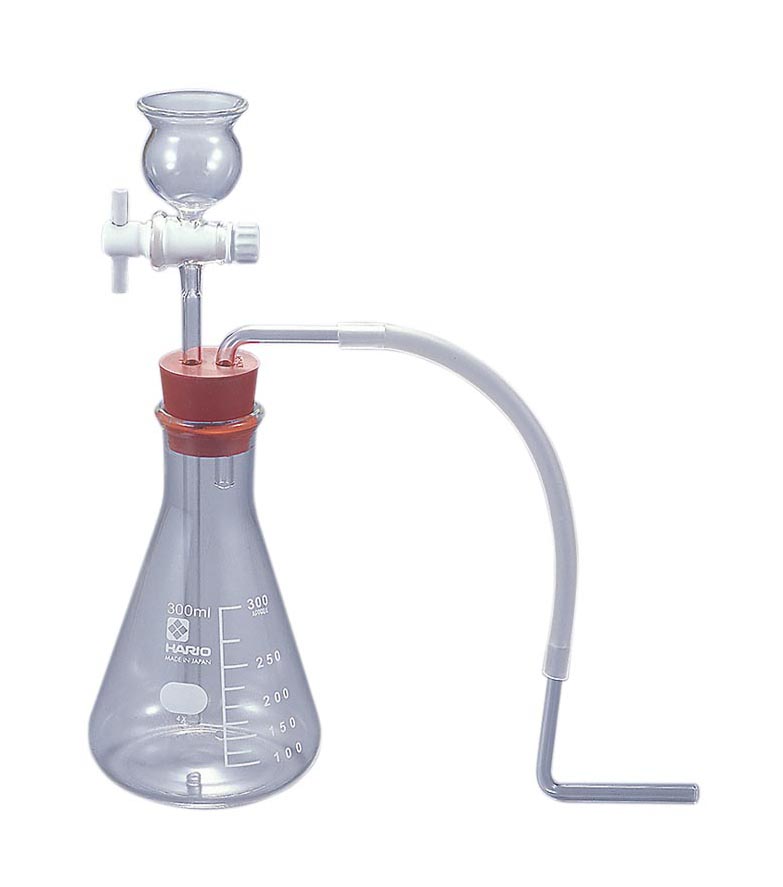 Descriptions
Composition : 300mL Erlnemeyer Flask / Safety Funnel with PTFE stopcock / Perforated rubber stopper / L-shaped tube / Soft tube