1-141-0133 Moon Phase Model HS
1-141-0133 Moon Phase Model HS
Earth's view and space's view are explained in an easy-to-understand manner !
This is an experimental instrument that uses the Venus model to observe the appearance of a full defect.
By changing the arrangement of the moon and the sun, you can observe the lack of full moon and Venus.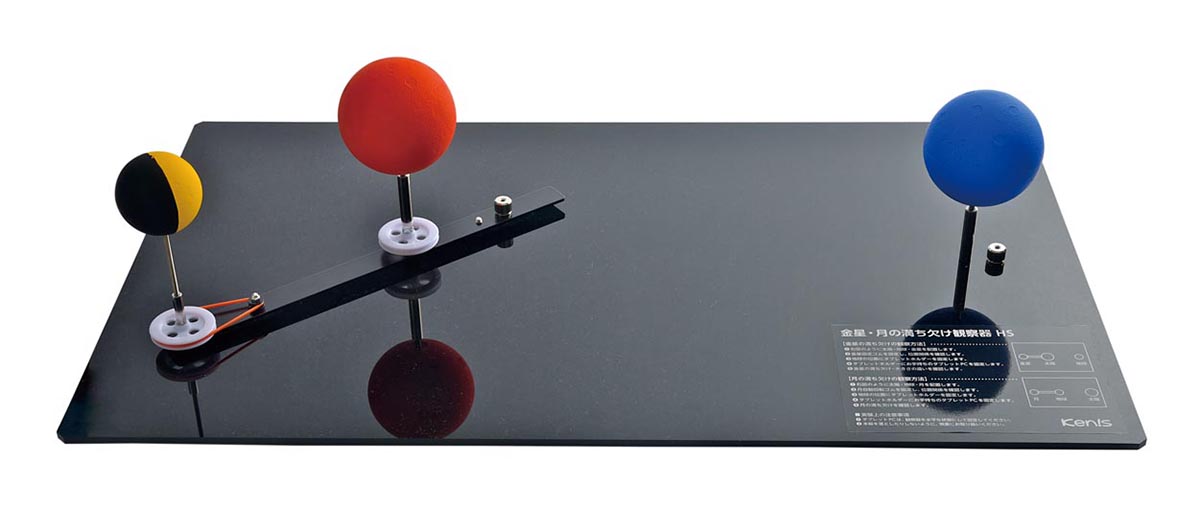 Using the attached tablet fixture holder, you can view from the Earth's point of view with your tablet PC. If you save the image, you can compare the difference in the appearance of Venstar.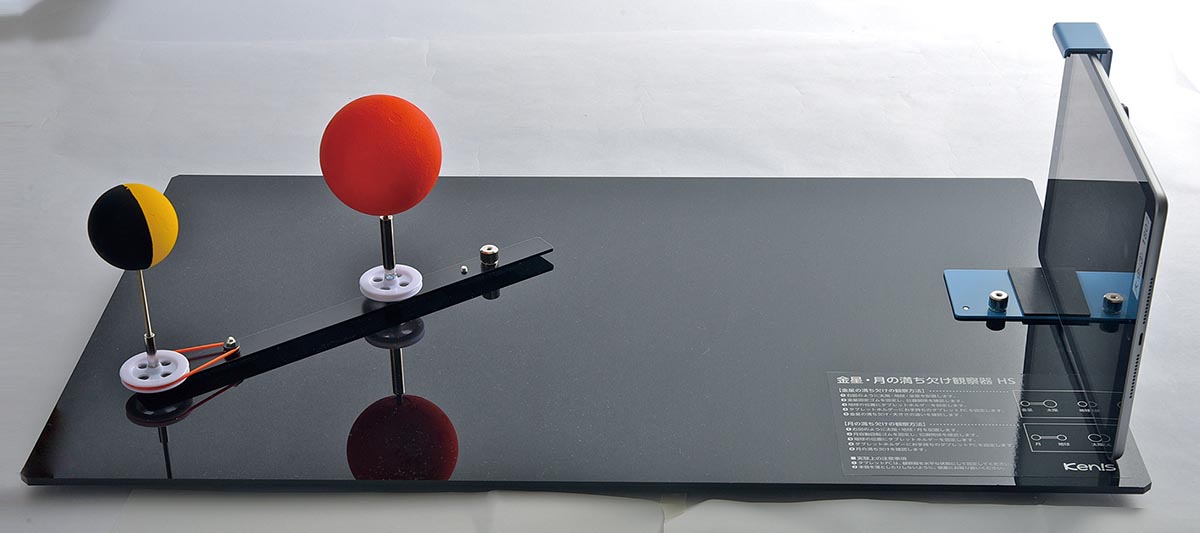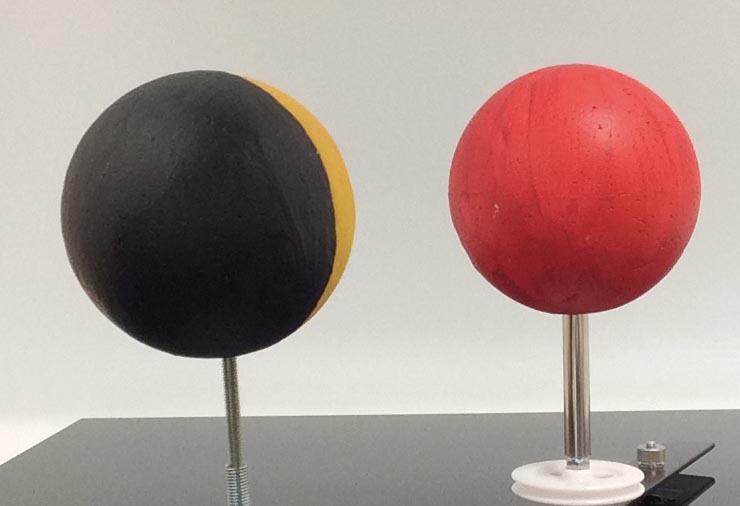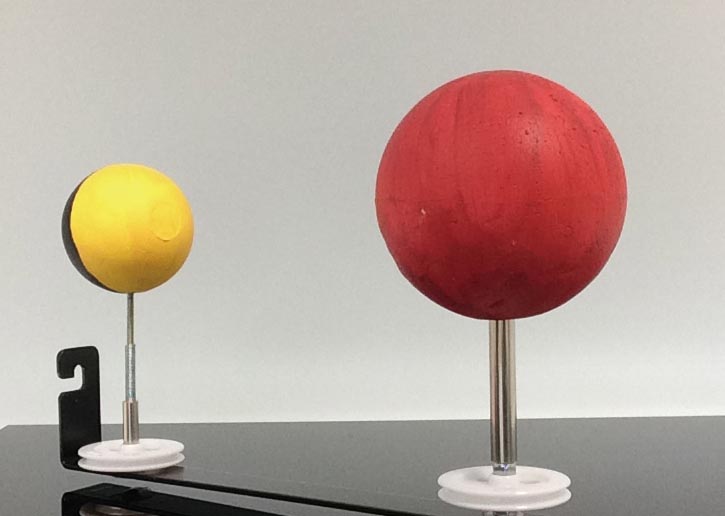 Descriptions
Main Body : Earth model / Venus model / Moon model
Observation : 2 ways (Venu's waxing and waning / Moon's waxing and waning)
Tablet Holder : Fixed width( Max. approx 220mm / Min. approx 130mm)
Size : 630 x 380 mm
Accessories : Tablet Holder