1-141-0566 Globe WN2
This globe has no frame suitable for astronomical learning.
If you look at the sun altitude during the summer season, the frame was in the way, but you can also observe the summer without the frame.
A seal indicating the direction of rotation, such as spring equinox, autumn equinox, summer solstice, and winter solstice, is attached to the pedestal, so that you can immediately check the direction of rotation that is likely to be wrong.
You can rotate with transparent hemispheres and dolls on the Earth's Day.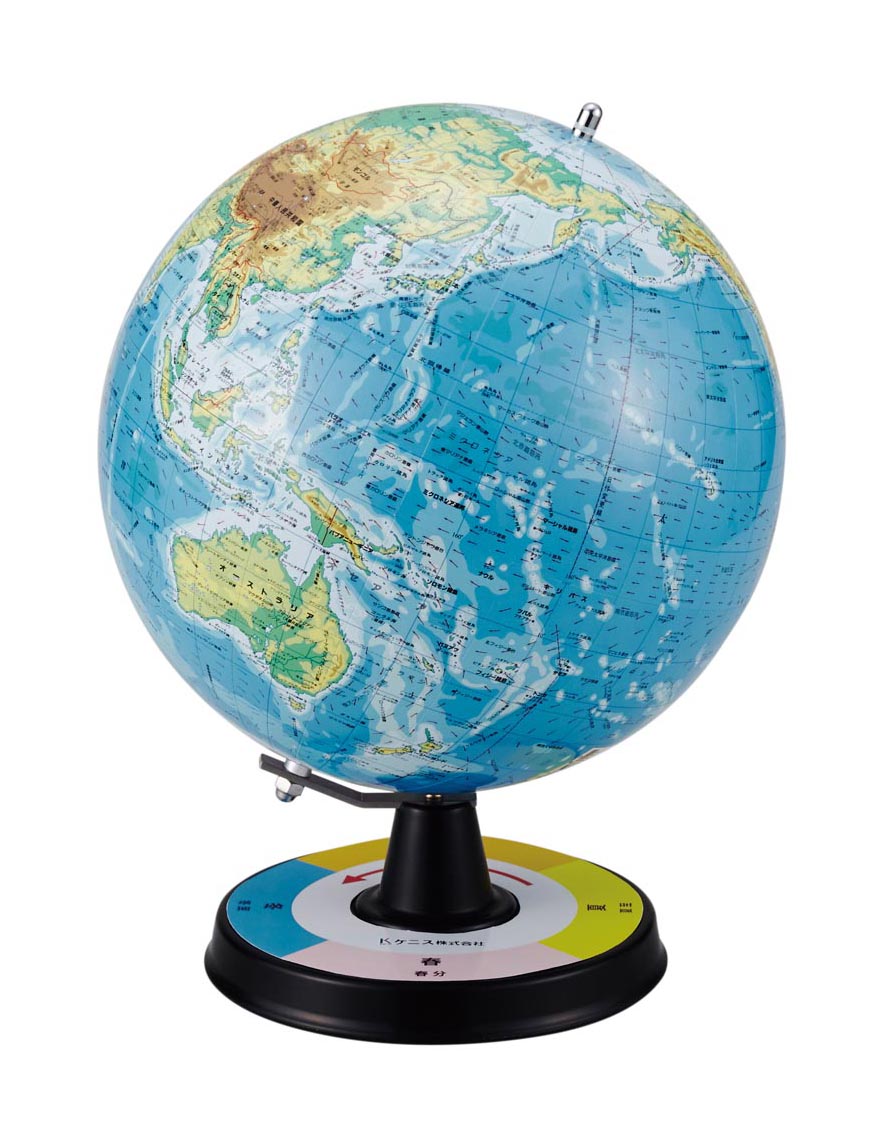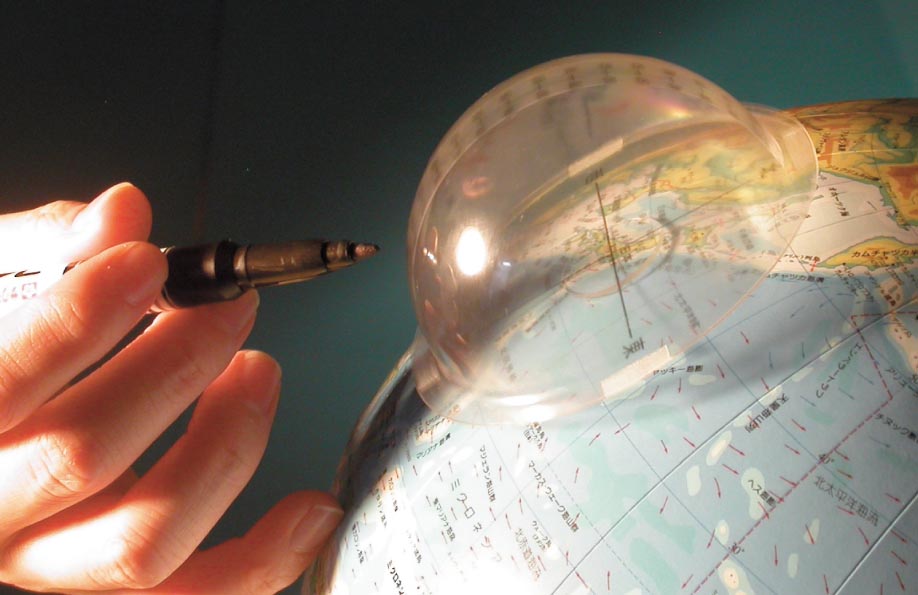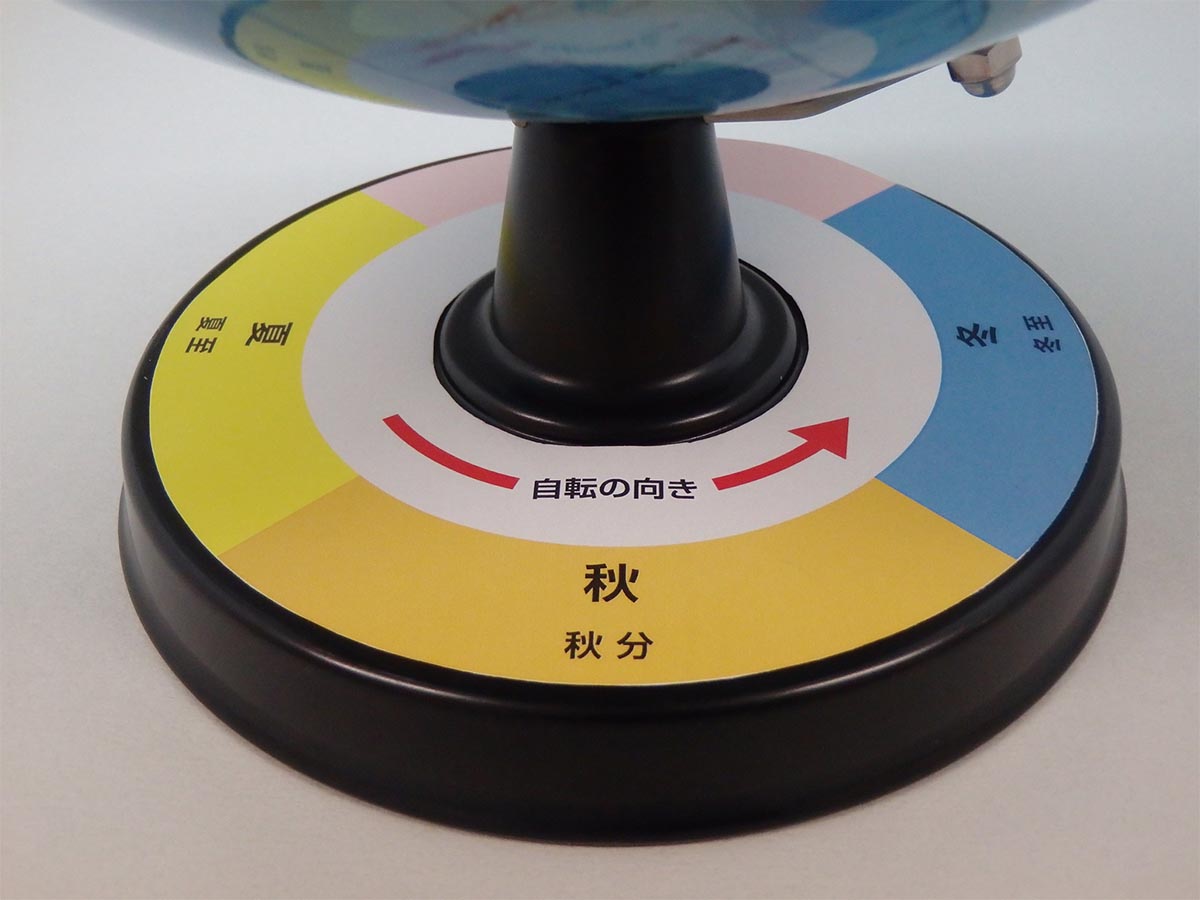 | | |
| --- | --- |
| Glove Diameter | 23cmφ  /  Recycled paper  /  1/55milion scale |
| Categorized | Topography |
| Base | Stainless steel |