3-724-0010 Magnetic Stirrer SM-12
3-724-0010 Magnetic Stirrer SM-12
This is a space-saving ferromagnetic stirrer.
5,500G neodymium rare earth magnet is used.
Stable rotation can be obtained by the electronic control method of the AC motor.
The rear stand bar is also suitable for pharmacological experiments using a eggplant flask or the like.
The length of the stand bar is 260 mm from the top plate.
An external output outlet (5A) is provided on the side.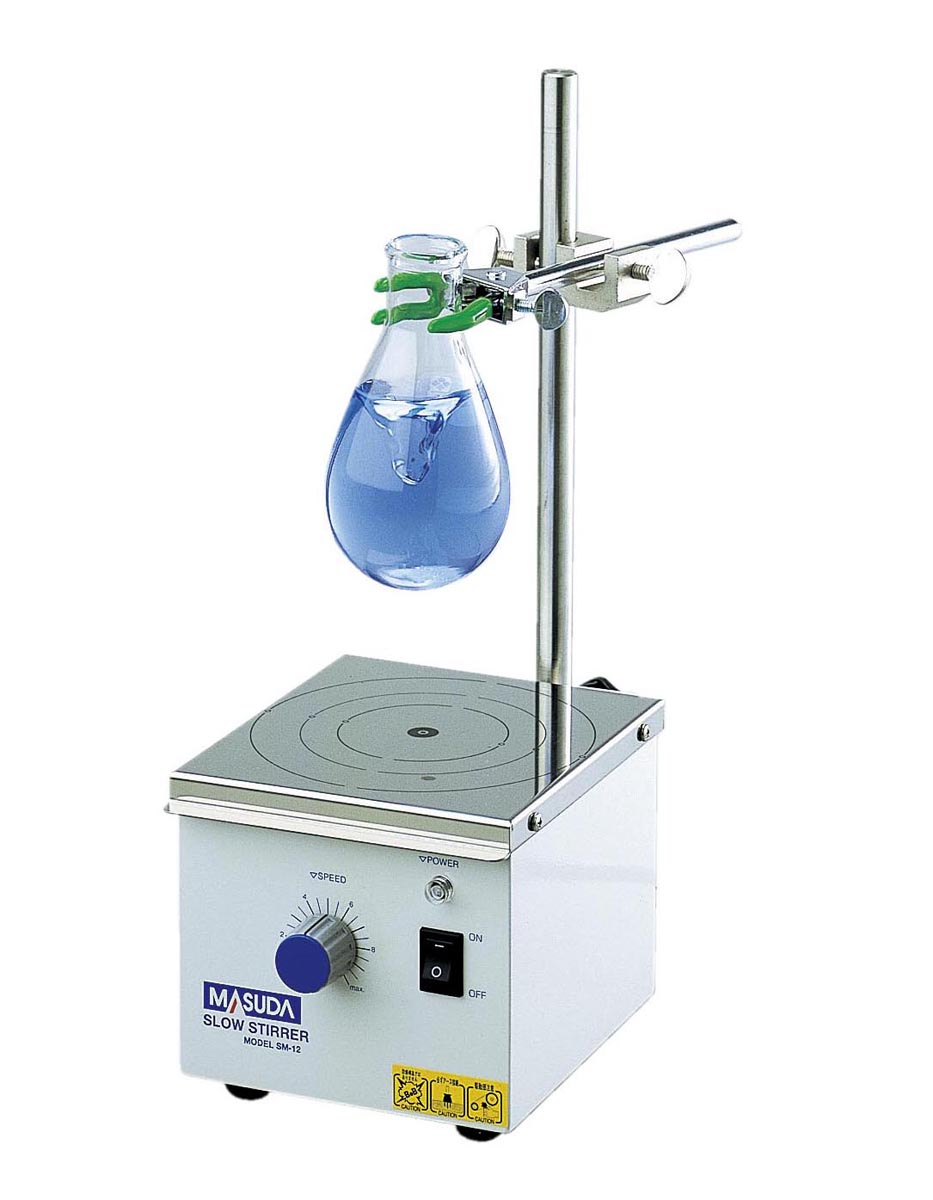 Flask and clamp are not included.
| | |
| --- | --- |
| Agitation Capacity | 100mL~5L (Up to 1L for eggplant flask) |
| Revolutions Per Minute | 50~1400rpm |
| Plate | 120x135mm Stainless Steel SUS304 |
| Motor | Induction |
| Rotation Control System | Feedback Control |
| Power Supply | AC100V  50/60Hz 6A (Include 5A from external output) |
| Size | 126x165x117mm  2.2kg |