Charcoal Sorbent Tube Standard Model (080150-054 / 080150-0541 / 080150-0532)
Charcoal Sorbent Tube Standard Model
(080150-054 / 080150-0541 / 080150-0532)
The standard type is filled with two layers and
highly absorbent with respect to many nonpolar organic solvents.
The single layer type is used in the same way as the standard model and is convenient when the back up second layer of activated charcoal is not necessary.
The jumbo type contains a large amount of activated charcoal, so it is particularly suitable for sampling vapors from strongly volatile organic compounds and is also convenient for long sampling times.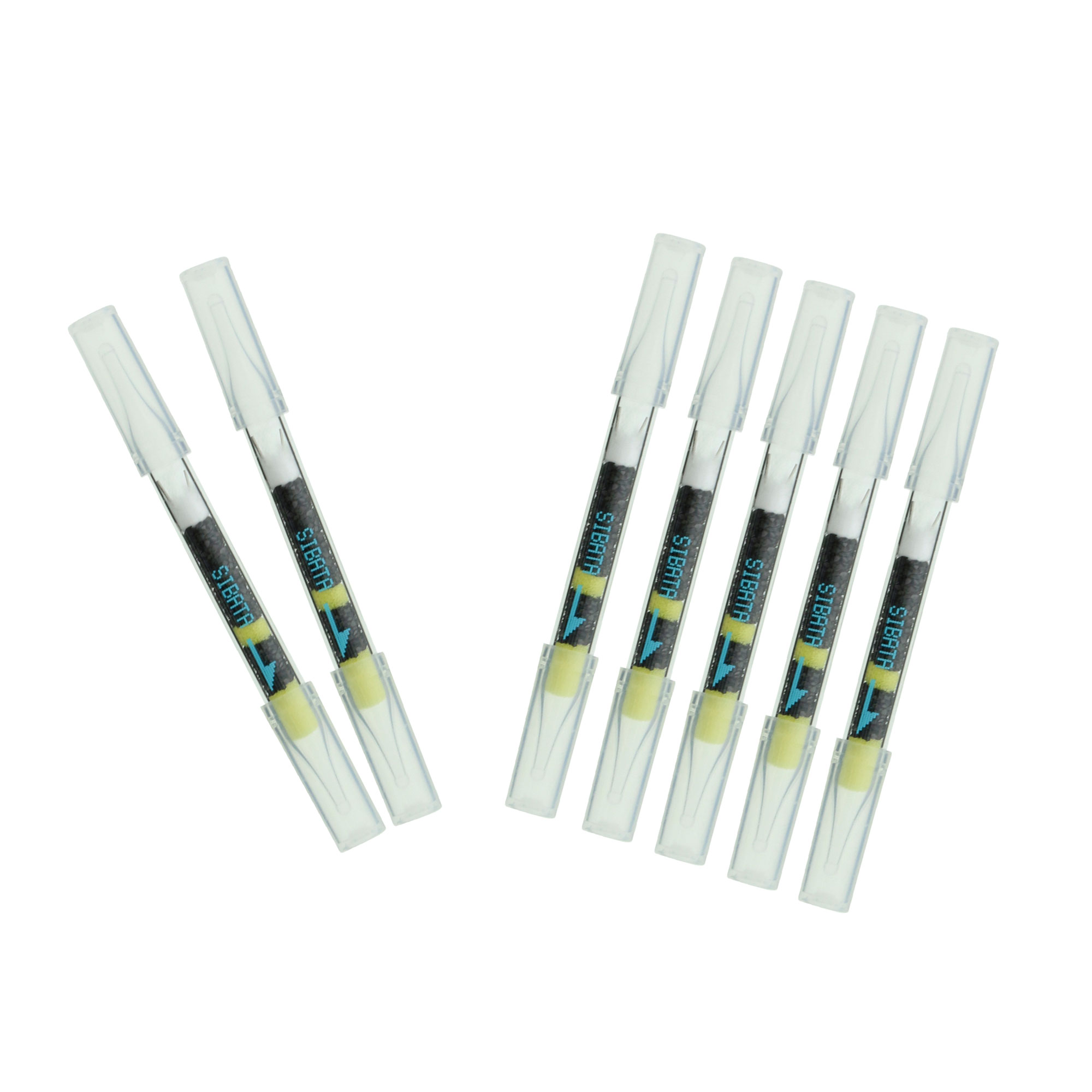 Item Code
080150-054
080150-0541
080150-0532
Product Name
Standard
Single Layer
Jumbo
Usage
Nonpolar organic solvent collection
Filler
Active charcoal
Filling Amount
100mg for the front layer and 50mg for the back layer
200mg
400mg for the front layer and 200mg for the back layer
Quantity
24pcs/set
24pcs/set
60pcs/set