Silica Gel Sorbent Tube Standard Model (080150-061 / 080150-0631)
Silica Gel Sorbent Tube Standard Model
(080150-061 / 080150-0631)
This Silica Gel Tube strongly absorbs polar compounds, so it can be used for measuring the concentration of organic solvents in work environments.
The standard type has two layers, so the amount of breakthrough during measurement can be determined.
The small type is comparable to the items designated for measurements of amines and NIOSH.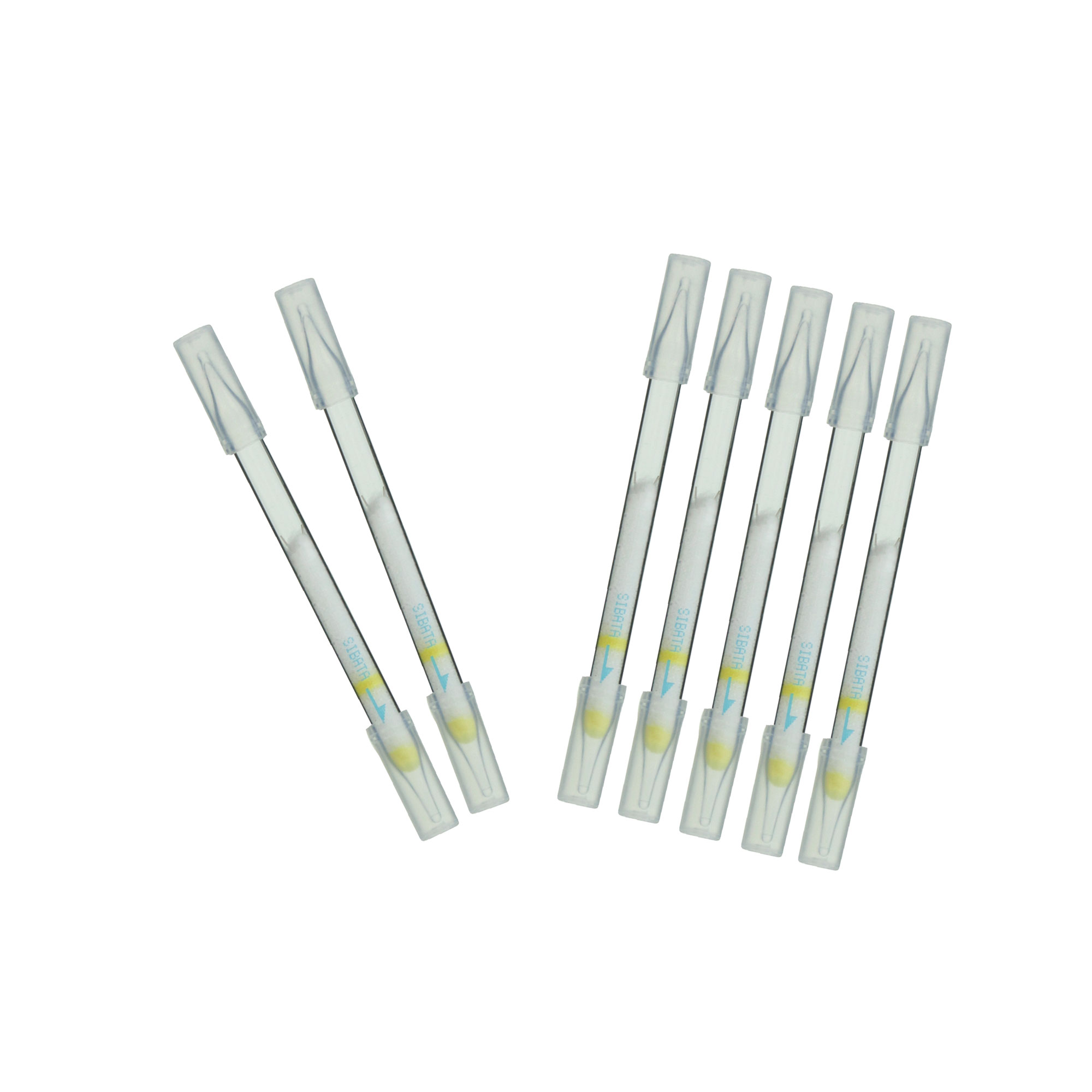 Item Code
080150-061
080150-0631
Product Name
Standard
Small
Usage
Polar compound collection
Filler
Sillica Gel
Filling Amount
520mg for the front layer and 260mg for the back layer
150mg for the front layer and 75mg for the back layer
Quantity
12pcs/set
60pcs/set