ULTRA-LOW TEMPERATURE FREEZER CLN-35CD2
ULTRA-LOW TEMPERATURE FREEZER CLN-35CD2
Cooling performance and environmental adaptability have been improved totally

with Nihon Freezer's new technology.


Easy maintenance is ensured.
①Single compressor cooling system.
②No filters and no need of condenser cleaning.
③Environmentally conscious and compliant with the Freon regulation, this product employs HFC-compliant refrigerant.
④High temperature alarm, power failure alarm, and voltage free contact for remote alarm are standard.
⑤To reduce frosting around the door and facilitate door opening/closing, various measures have been implemented on the door structure of the upright model.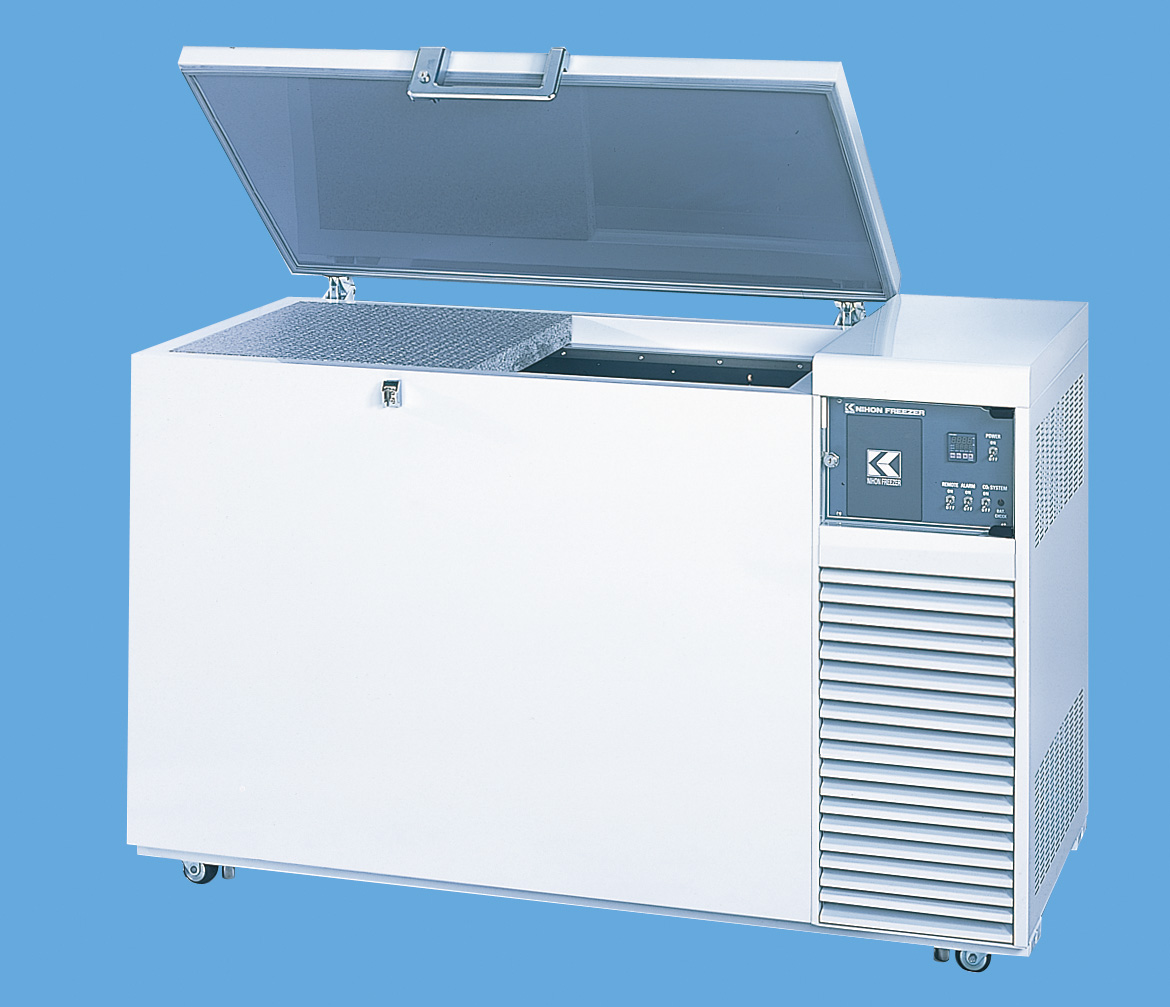 Temperature Range
-70℃ ~ -80℃ (MAX-85℃)
Capacity
Approx. 354L
External Dimensions (mm)

W1630×D

(715+152)

×H1030

Internal Dimensions (mm)

W1040×D490×H695

Exterior material

Electro-galvanized steel

Interior material

Stainless Steel

Weight

Approx. 180kg
Refrigerant

Specially mixed refrigerant

(HFC)

Power Supply

Single phase 220V 50/60 Hz

Alarm

A buzzer sounds when the temperature has risen by 15°

C from the setting value or a power failure has occurred; 2.5 V battery charging type (operable for 48 hours)

Accessories

Key: 2 types (2 each), Caster: 4, Adjustable bolt: 2, Access port: one location on back surface (φ20mm)